Many expats discuss the culture shock they experienced while living or traveling in South Korea online, through Youtube videos or their personal blogs. They also give advice, which can be very useful to potential travelers planning to visit Korea, as it comes from their own personal experiences. Today, KoreanClass101 will introduce 10 common Korean culture shocks that travelers and expats experience in Korea.
Table of Contents
1. Culture Shock 1: Cafes are Everywhere in Korea
You will be surprised how many cafes you find on one street. Some of the most famous cafe chains in Korea are:
스타벅스 (seutabeokseu) – Starbucks
카페베네 (kapebene) – Caffe Bene
커피빈 (keopibin) – Coffee Bean
엔제리너스 (enjerineoseu) – Angle-in-us
투썸플레이스 (tusseompeulleiseu) – A Twosome Place
And the list goes on. If you are curious to know the list of Korean cafes, click here.
You may mistakenly conclude that Koreans love to drink coffee, but the real reason is related to Korean culture. Since renting an apartment is extremely expensive for young Koreans, it is quite common for them to live with their parents in order to save their money. Generally they stay with their parents until marriage, unless they decide to continue living with their parents even after they get married.
Also, inviting friends over to one's house is not common in South Korea, and it is even considered rude to organise a party at home without parental permission. Therefore, the younger generation prefer to hang out with their friends outside their homes in places like cafes.
KoreanClass101 has a free lesson on how to order food in Korean so feel free to check it out.
2. Culture Shock 2: Bumping into Someone While Walking
Do not be surprised or upset when you bump into someone while walking in the busy streets in South Korea. In Korea, this is very common, but this is one of the biggest pet peeves for travelers or expats in Korea. No matter how hard you try, you will bump into someone at one point, so be ready for this. And as this unfortunately happens to everyone, everyday so try not to take it personally.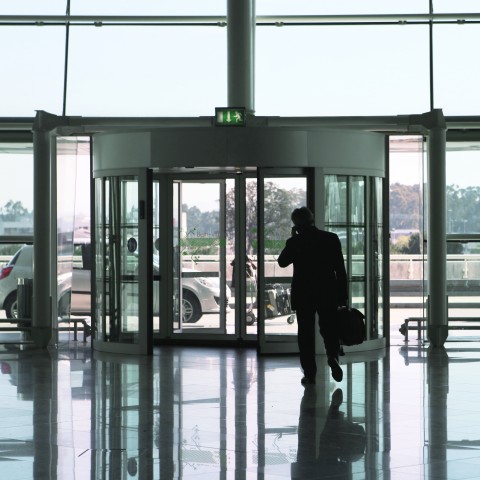 3. Culture Shock 3: People Don't Hold Doors for You
Every country has different manners. If you were told  to be polite and hold the door for the next person, don't be offended if native Koreans do not return the favor. Instead of holding the door for the person behind you, some Koreans will push the door very hard, so that it doesn't close quickly, allowing the person behind them to rush inside or out while the door is open.
4. Culture Shock 4: Metal Spoons and Chopsticks
Compared to other Asian chopsticks, Korean chopsticks are flatter and more square in shape and is made of metal. Many tourists wonder why Koreans use metal 젓가락 (jeotgarak), which means  "chopsticks" and 숟가락 (sutgarak) which means "spoon", but there is actually a very interesting story behind this. In historical times, only the upper class used metal chopsticks made of gold or silver. Initially, silver chopsticks and spoons were used by the royal family in order to detect poison in their food. Since then, metal chopsticks became more common and is now used everywhere.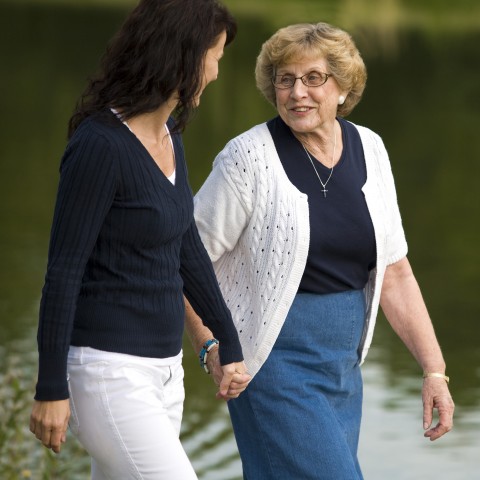 5. Culture Shock 5: Holding Hands Amongst Girlfriends
Don't bewildered when you see two Korean ladies holding hands or walking arm in arm in Korea. This kind of gesture, which is called 팔짱끼다 (paljjangkkida) is to show their close relationship and their bond is strong, like sisters. You will often see two Korean students (mostly girls) doing this. Also you will see this between a daughter and a mother as well. This is a friendly gesture so do not be confused when you see this on the street.
6. Culture Shock 6: We Use Toilet Paper for Everything
Korean use 두루마리 휴지 (durumari hyuji) which means "toilet paper roll" for …pretty much everything! Toilet paper is not only used for its original purpose, but Koreans use it in many occasions, such as using it as a kitchen towel, to wipe tables with, to blow your nose, wipe sweat, and more. Therefore, it is quite common to see a roll of toilet paper sitting on a desk or table in many Korean households. When you visit a hole in the wall Korean restaurant, you may need to use toilet paper as a napkin.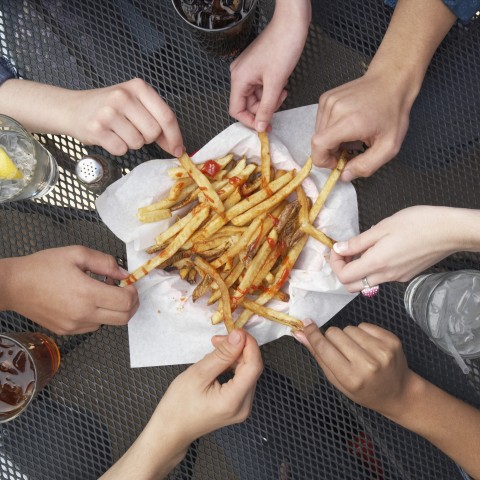 7. Culture Shock 7: Sharing Food from the Same Dish
If you are from a country where everyone has their own plate and do not share food together, this may be a shock for you. In Korea, sharing food is a big part of Korean culture. Sharing the food, or, in other words, eating from the same bowl, is very common so don't be surprised when you see your local friends dipping their spoons and chopsticks into a big pot of soup or side dishes. Usually the main dish, such as 불고기 (bulgogi), which means "Korean Barbecue", 김치찌개 (gimchijjigae) which means "Kimchi Soup", 삼겹살 (samgyeopsal) which means "Grilled Pork Belly", is placed in the middle of the table and many 반찬 (banchan) which means "small side dishes" are placed around the main dish. Each person does not receive the same banchan, meaning everything on the table is for sharing.
8. Culture Shock 8: The "Pali Pali" Culture in Korea
빨리빨리 (ppallippalli), the direct translation being "hurry hurry" or "quick quick", is a big part of the culture in South Korea. When you order food at a restaurant, your dish will be ready right away. This also goes for preparing food, making payments and even traveling around on the subway. This means that you will almost never have to wait for anything, and that everything will be ready within a desired time. On the other hand, this 'pali pali' culture has side effects as well. Since everything has to be done quickly, Koreans may appear extremely impatient to those who are not aware of this Korean culture.
9. Culture Shock 9: You Can Use Free Wifi Everywhere in Korea
Finding free 와이파이 (waipai), which means "wifi" in Korea is a lot easier than you think, because wifi is virtually everywhere in Korea. Every cafe in Korea–especially Seoul–will provide free wi-fi services. You can even use free wifi on subway and at open public spaces (look for a sign that says wifi zone). You want to use free wifi? Simply turn on the wifi button and look through the list. You will easily find some such as Free U+Zone, T Wifi Zone , and KT Free WiFi . These free provides usually require you to add some personal information or make you watch an advertisement which lasts about a minute until you can use the free wifi for a minimum 60 minutes to a maximum 24 hours.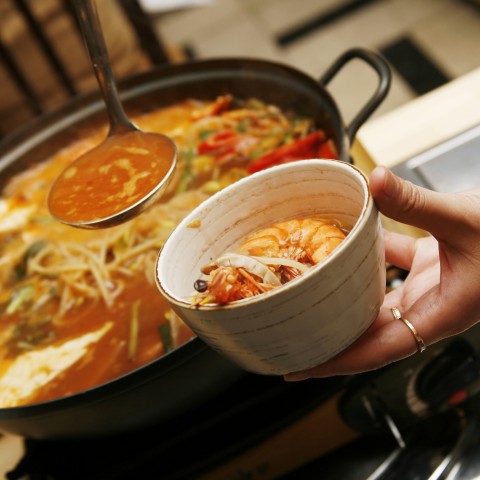 10. Culture Shock 10: Food Delivery at 1am? No Problem!
You can order food anytime–whether it is 1 am or 3 am in the morning. Koreans enjoy nightlife and 야식 (yasik) which means "Midnight Snack" is something we enjoy. Some of the famous Yasik include 라면 (ramyeon) which means "noodle", 치맥 (chimaek) which means "Fried Chicken and Beer", 보쌈 (Bossam) which means "pork dish", 떡볶이 (tteokbokki) which means "stir-fried rice cakes", 순대 (sundae) which means "blood sausage", 군고구마 (gungoguma) which means "Roasted Sweet Potato," 비빔면 (bibimmyeon) which means "cold noodles."
These days, Koreans use food-delivery apps to order the food. All you need to do is to use a food delivery app such as 요기요 (Yogiyo) 배달통 (Baedaltong), or 푸드플라이 (FoodFly).
First, choose the cuisine, then make the payment and wait until your dishes arrive by the door.
Do you want to study Korean while learning more about Korean culture shocks? Visit our online lesson "Culture Shock" and "Korean Instant Noodles!" and learn more about why Korean instant noodles may be a culture shock for some people. In addition, you can learn Korean cultures in depth on our "Korean Culture Class" lessons where you can learn many interesting Korean culture such as dialects, age, level of politeness, marriage and so on. So do check out our free lessons on our website!
11. How KoreanClass101 Can Help You with Korean
I hope you enjoyed reading our top 10 Korean cultures that you may encounter when you travel to Korea. If you have any questions, feel free to leave a comment below or simply visit our forum, where you can receive any practical advice from native Korean speakers. Also, KoreanClass101 provides fun and culturally relevant lessons–there are over 1,000,000+ lessons provided on our website. Our effective teaching method lets you study Korean at your own pace. We have free lessons such as the Korean Key Phrase List, interactive lessons like How to Write My Name in Korean, and more, so feel free to drop by KoreanClass101 anytime, because our goal is to help you improve your Korean! Thank you and have a great day!