The creation of the Hangul language in 1446 may be one of the most important and influential events in Korea's history. This new way of writing down the Korean language greatly improved Koreans' access to writing, as it was made to be much simpler and easier to learn.
In this article, you'll learn all about Korean Hangul Proclamation Day (sometimes spelled Hangeul Proclamation Day), including traditions and what exactly makes the Hangul language so easy. This South Korean holiday is a clear reflection of language progress, and learning about it will give a deeper look into South Korea's history and current culture.
Let's get started and cover the basics of Hangeul Proclamation Day in South Korea.
At KoreanClass101.com, we hope to make every aspect of your learning journey both fun and informative!
1. What is Hangul Proclamation Day?
Hangul are the Korean characters created and spread in 1446 by King Sejong of the Joseon dynasty. Even back then, Korean was spoken in Korea like it is today, but since Korean had no characters of its own, they wrote with Chinese characters.
However, there was a problem with this. Chinese characters took a long time to learn, meaning that farmers and people who had to work had trouble learning them. So King Sejong, in order to create a writing system that anyone could learn, founded a place called Jiphyeonjeon where Hangul was created in 1446.
Hangul Proclamation Day has been celebrated since 1926, but was called Gagya Day. Korean Hangul's alphabet starts with the characters with Giyeok such as Ga, Gya, G
eo, Gyeo, Go, Gyo, Geu and Gi. That was how it first got its name of Ga-gya Day, and perhaps why it's sometimes still referred to as Korean Alphabet Day.
2. When is Hangul Proclamation Day?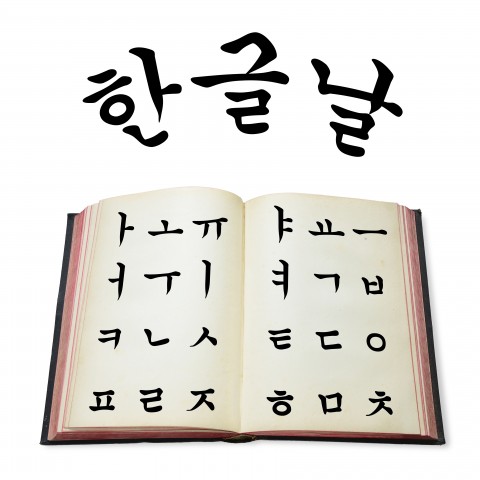 Each year, Hangul Proclamation Day is celebrated on October 9.
3. Celebrations for the Hangul Language
To celebrate how great Hangul is, various events take place all over Korea on Hangul Proclamation Day. There are fashion shows with clothes designed and inspired by Hangul, and various pieces of art that use Hangul are also shown.
Also on Hangeul Day, many websites change their logo from English to Korean characters. Even the search site Google changes its logo to Hangul on Hangul Proclamation Day.
4. Why is Hangul so Easy?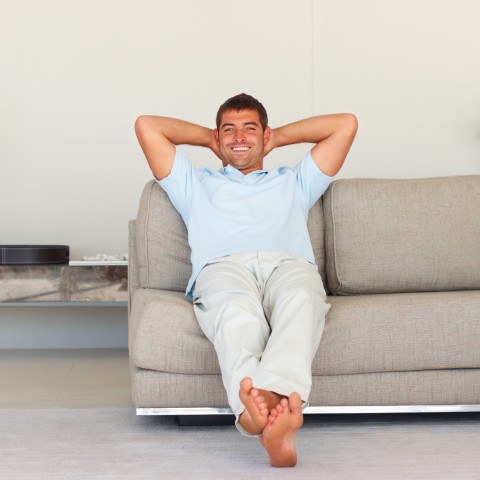 Why do you think Hangul is easy to learn? It's because Hangul is a combination of consonant and vowel sounds, and its special characteristic is that almost every sound can be written, and the number of characters you need to memorize is low.
Also, many Hangul letters were made similar to the shape of your mouth or tongue when you pronounce the letter. If the pronunciation is similar, then the character shapes are most likely similar too, so anyone can easily memorize and learn it.
5. Essential Vocabulary for Hangul Proclamation Day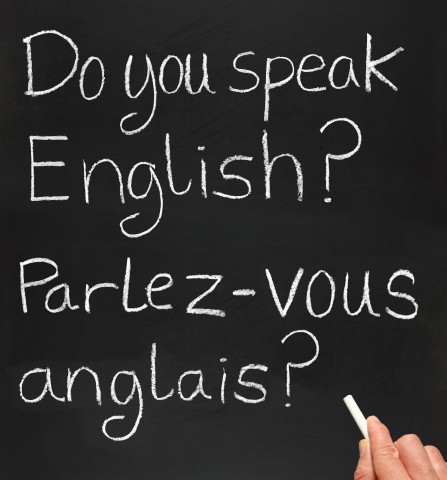 Here's the essential vocabulary you need to know for Hangul Proclamation Day in South Korea!
언어 (eoneo) — "language"
쓰다 (sseuda) — "write"
읽다 (iktta) — "read"
한글날 (Hangeullal) — "Hangul Proclamation Day"
소리 (sori) — "sound"
훈민정음 (hunminjeongeum) — "Hunminjeongeum"
주시경 (ju sigyeong) — "Ju Si-gyeong"
세종대왕 (sejong daewang) — "the Great Sejong"
모음 (moeum) — "vowel"
우수성 (ususeong) — "superiority"
조선 시대 (joseon sidae) — "Joseon Dynasty"
창제 (changje) — "invention"
한글 (hangeul) — "Hangul"
반포 (banpo) — "distribution"
자음 (jaeum) — "consonant"
태극기 (taegukgi) — "Flag of South Korea"
문자 (munja) — "letter"
공휴일 (gonghyuil) — "legal holiday"
To hear each of these vocabulary words pronounced, alongside relevant images, check out our Hangul Proclamation Day vocabulary list!
How KoreanClass101 Can Make a Korean Language Master
Did you learn anything new about Hangul, or the Korean language in general? Does your country have any language-related holidays? Let us know in the comments; we always look forward to hearing from you!
To continue learning about Korean culture and the language, explore KoreanClass101.com. We provide an array of fun and effective learning tools for every learner, at every level:
Insightful blog posts on a range of cultural and language-related topics
Free vocabulary lists covering a variety of topics and themes
Podcasts and videos to improve your listening and pronunciation skills
Mobile apps to learn Korean anywhere, on your own time
Much, much more!
If you're interested in a more personalized, one-on-one Korean learning approach, be sure to upgrade to Premium Plus. Doing so will give you access to your own Korean teacher who will help you develop a learning plan based on your needs and goals. Yes, really!
At KoreanClass101, we understand that learning Korean can be overwhelming at times. So it's our aim to make the learning process as easy and painless as possible. Know that your hard work will pay off in the long run, and we'll be here to help in each step of your language-learning journey.