Today, we will discuss one of the most important Korean holidays in Korea–Chuseok, or the Korean version of Thanksgiving. We will be offering detailed information about what you are expected to do during the holidays, as well as the activities that take place during the holidays.
1. Chuseok Holiday: What is Chuseok and When Is It?
1- What is Chuseok and What Do You Do on Chuseok?
추석 [Chuseok], also known as the Korean Thanksgiving holidays, is one of the most important cultural holidays in Korea, along with 설날 [Seollal; New Year's Day], in South Korea. It is celebrated on the 15th day(full moon) of the 8th month in the lunar calendar.
Traditionally, Koreans used to wear traditional clothes called 한복 [Hanbok] when visiting their parents and extended family during the holidays. Women usually prepared the table filled with food for the family's ancestors. It may sound fun since everyone visits their home to meet their family, but preparing the food is still not an easy task for Korean women as there are many different dishes to prepare, such as rice, soup, rice cakes, fruits, and various other dishes, traditional drinks, and desserts.
After the meal preparation and ancestral worship, the family will gather to have big meals together. Some Korean families will visit their ancestor's graveyards located in the deep mountains, while others engage in family activities together. We'll provide more details below.
2- So When is Chuseok?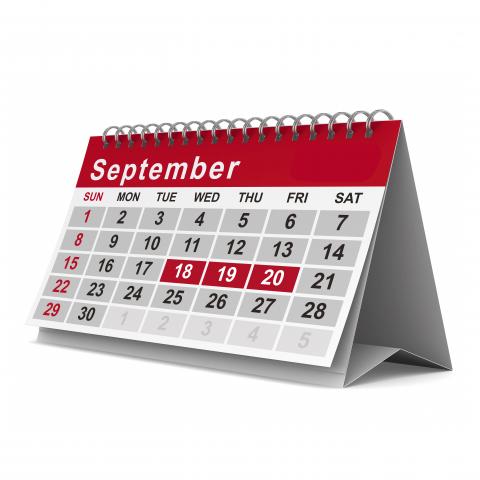 Chuseok fell on the 13th of September in 2019, but the holiday period actually lasts for three or more. The date of Chuseok is different every year as it is based on the lunar calendar, so it's mandatory to check the exact date and plan the traveling in advance. This is because most Koreans will return to their hometowns, resulting in a lack of train and airplane tickets and major traffic jams.
Here are the dates of Chuseok for the next 10 years:
2019: 9월 13일 [guwol sipsamil] – September 13, 2019
2020: 10월 1일 [siwol iril] – October 1, 2020
2021: 9월 21일 [guwol isibiril] – September 21, 2021
2022: 9월 10일 [guwol sibil] – September 10, 2022
2023: 9월 29일 [guwol isipguil] – September 29, 2023
2024: 9월 17일 [guwol sipchiril] – September 17, 2024
2025: 10월 6일 [siwol yugil] – October 6, 2025
2026: 9월 25일 [guwol isiboil] – September 25, 2026
2027: 9월 15일 [guwol iboil] – September 15, 2027
2028: 10월 3일 [siwol samil] – October 3, 2028
2. Korean Traditional Holiday: History of Chuseok
The origin of the Chuseok holidays isn't clear. From what little that we know, Chuseok originates back to nearly 2,000 years ago, when the third king of the Silla dynasty, King Yuri (24-57) supposedly started the chuseok holidays as a competitive festival. Legend states that the women in the kingdom were put into different groups for a certain amount of time. During this time, each team weaved as much cloth as they could, and the winning team was treated to a feast of food.
3. Chuseok Activities: Are There Any Korean Traditional Games?
There are many activities that you can enjoy during Chuseok.
1- 강강술래 [Ganggangsullae] – 5,000-year-old Korean Traditional Dance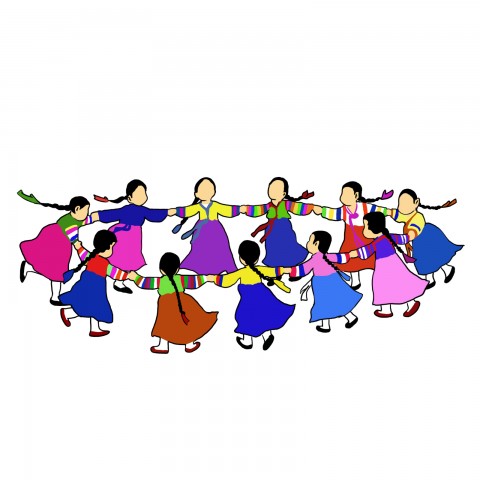 강강술래 [Ganggangsullae] is a Korean traditional dance that is performed by women only at night.
The women stand in circle and hold each other's hand as they move around in a clockwise direction. There is no music accompanying the dance; one woman sings, while the other women repeat 강강술래 [ganggangsullae] over and over. The songs performed during the dance tell stories about everyday life in Korea.
2- 윷놀이 [Yunnori] – Traditional Board Game Played in Korea
윷놀이 [Yunnori] is a traditional Korean board game. Usually, the game is played by two teams or more. It is similar to a board game where you throw one or two dices to move forward. Instead of a dice, there are 윷[yut] sticks, which are 4 sticks. Also, when you throw these Yut sticks, each combination has its name. For example:
도 [do]: One stick over and three sticks up; take a step forward
개 [gae]: Two sticks up and two sticks over; take two steps forward
걸 [geol]: One stick up and three sticks over; take three steps forward
윷 [yut]: All sticks over; take 4 steps forward
모 [mo]: All sticks up; take 5 steps forward
If you are not sure how the combination works, check out this image.
Also, when sticks result in either 윷 [yut] or 모 [mo], the play gets another chance of throwing the sticks.
3- 씨름 [ssireum]- Traditional Korean Wrestling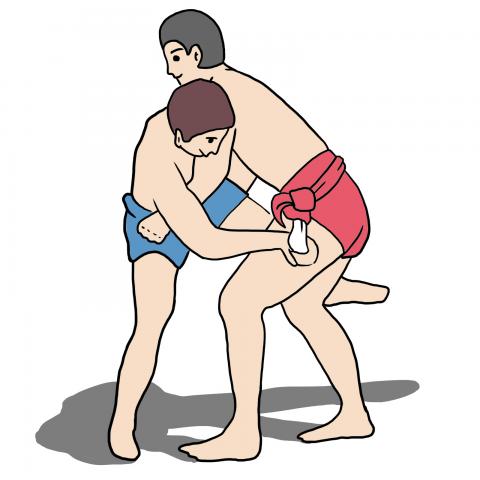 씨름 [ssireum] also known as Korean wrestling is a traditional national sport of Korea since the fourth century. Ssireum was originated back in the Goguryeo period.
In the 20th century, 씨름[ssireum] gained popularity and quickly became a nationally televised sport in South Korea. People would gather around to watch the 씨름[ssireum] championships. However, in recent days, 씨름[ssireum] has lost its popularity and is rarely shown on TV.
4- 줄다리기 [juldarigi] – Korean Traditional Tug of War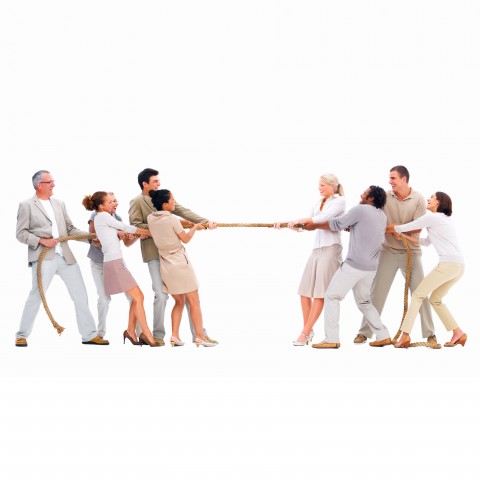 줄다리기 [juldarigi] is the Korean version of tug of war.
The concept is similar to the Western version. Participants use a huge rice-straw rope which is pulled at by two teams. The number of rice-straw ropes and the rules may vary depending on the region.
5- 거북놀이 [geobungnori] – Turtle Play
거북놀이 [geobungnori], direct translation being 'Turtle Play', is a play which is performed to drive away negative spirits and ghosts, and wish for good health and long life.
It is usually performed in the 경기도 [Gyeonggi Province] and 충청도 [Chungcheong Province] regions during the Chuseok holidays.
4. Traditional Chuseok Foods: What do you eat on Chuseok?
1- Exchanging Gifts: Huge Variety of Chuseok Gifts
Gift-giving is a new tradition. Koreans show their appreciation for the people in their lives by giving others gifts for Chuseok–this can be to family, friends, coworkers, and bosses.
At a supermarket, you will be able to see a variety of Chuseok gift sets, such as Spam, high-quality cuts of beef, baskets of beautifully wrapped fresh fruits, and so on. Between business acquaintances, Koreans usually exchange sets of Korean traditional sweets or wines.
One thing to note is 김영란법 [Kim Young-ran Act; The Improper Solicitation and Graft Act], so there is a limit to how much money you can spend on gifts. This law does not apply to friends or family members but does for business acquaintances, so please watch out for it if you are planning to exchange Chuseok gifts.
2- List of Traditional Korean Chuseok Food that You Can Eat
On Chuseok, there is some food that you can only eat during the holidays–it is similar to Seollal, when Koreans eat 떡국 [tteokguk; rice cake soup] to celebrate the New Year. During Chuseok, Songpyeon, a type of sweet rice cake, is the signature food. It is relatively easy to make and delicious. Now let's see a list of Chuseok foods:
1. 송편 [Songpyeon] – Korean Rice Cakes with Honey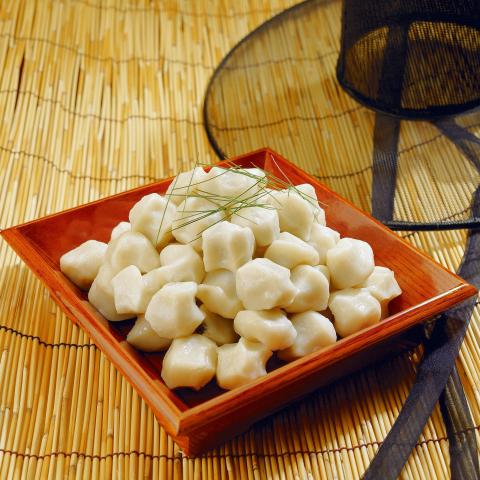 송편 [songpyeon] is a signature Chuseok food which is made of glutinous rice. Songpyeon is half-moon shaped rice cakes that contain sweet ingredients such as honey, chestnut paste or red bean paste inside. Half-moon shaped Songpyeon is the original, but these days, there are various different shapes of Songpyeons available.
2. 전 [Jeon] – Traditional Korean-style Pancake
전 [jeon] is a traditional Korean-style pancake. You can eat it as a main dish, side dish, or even as an appetizer or snack. The ingredients you put inside is completely up to you. You can add scallions, kimchi or various vegetables and seafood.
3. 잡채 [Japchae] – Stir-fried glass noodles with various vegetables
잡채 [japchae] is savory stir-fried glass noodles with meat and various vegetables such as carrots, mushrooms, and onions, seasoned with soy sauce and sesame oil. Japchae is a traditional Korean food that is served on special occasions such as weddings, birthdays and holidays.
4. 제사상 음식 [Jesasang eumsik] – Variety of Foods for Ancestral Rites Table
The main activity of Chuseok is 제사 [jesa], which is a ceremony practiced in South Korea. Women prepare meals for ancestors and you will be able to eat all the dishes after the worship. Variety of dishes are placed on a table. For example: fruits and vegetables such as 감 [gam; persimmon], 배 [bae; Asian pear], 사과 [sagwa; apple], 배추 [baechu; Napa cabbage],밤 [bam; chestnut], 곶감 [gotgam; Dried Persimmon] and other dishes such as 생선 [saengseon; fish], 나물 [namul; seasoned vegetables], 전 [jeon; Korean traditional pancake], 한과 [Hangwa; Korean traditional sweets] and many more. Note that the preparation of dishes vary slightly depending on a family, as some families add 바나나 [banana] or other foods that are not normally being served during Chuseok, but simply survived because one of the ancestors loved them. To give you an idea of how dishes are places, here are some pictures.
5. Chuseok Greetings: Phrases You Need to Know
Knowing how to say 'Happy Chuseok' in Korea is important since people exchange many Chuseok greetings to each other in Korea.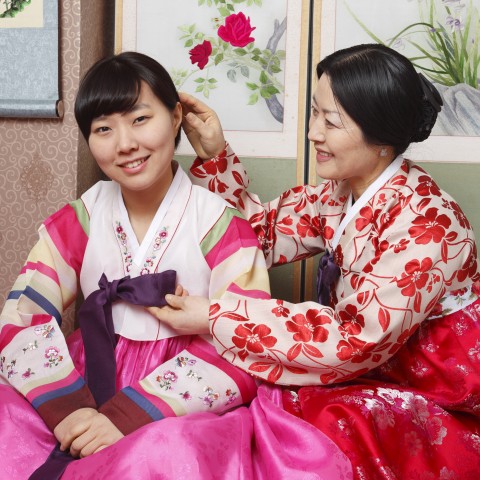 1- 즐거운 한가위 보내세요.
Jeulgeoun hangawi bonaeseyo.
I hope you have a Happy Thanksgiving.
즐거운[jeulgeoun] – pleasant
한가위 [hangawi] – Korean Thanksgiving Day, aka 추석 [Chuseok]
2- 좋은일만 가득하세요.
Joeunilman gadeukaseyo.
I wish you all the best.
좋은일 [joeunil] – good things
가득하다 [gadeukada] – full
3- 즐겁고 행복한 추석 보내시길 바랍니다.
Jeulgeopgo haengbokan chuseok bonaesigil baramnida.
We wish you a wonderful and happy Chuseok.
행복한 [haengbokan] – happy
추석 [Chuseok] – Korean Thanksgiving
바랍니다 [baramnida] – wish
4- 추석 때 어디 갔어요?
Chuseok ttae eodi gasseoyo?
Where did you go during Chuseok?
~때 [~ttae] – the moment
어디 갔어요? [eodi gasseoyo?] – where did you go?
5- 추석 때 무엇을 했나요?
Chuseok ttae mueoseul haennayo?
What did you do on Chuseok?
~때 [~ttae] – the moment
무엇을 했나요? [mueoseul haennayo?] – what did you do?
6- ~에 갔었습니다.
~e gasseotseumnida.
I went to ~
Example:
추석 때 서울에 갔었습니다.
Chuseok ttae seoure gasseotseumnida.
I went to Seoul during Chuseok.
6. Activities for Foreigners During Chuseok
For travelers or foreigners living in Korea, Chuseok can be lonely since everyone including friends will be away to celebrate Chuseok. The good news is there are many events only for foreigners during this time–for example, 캐리비안베이 [Caribbean Bay] at Everland offers special discounts for foreigners, so that they can enjoy the indoor and outdoor water park.
To receive a discount, visit their website and download a special discount coupon during the Chuseok event. Caribbean Bay is one of the most crowded amusement parks in Korea, but if you have a privilege to enjoy a spacious place with fewer people.
Also, many other touristic areas offer special events during Chuseok, so be sure to check out their events to enjoy them too.
7. How KoreanClass101 Can Help You
You may want to check out our free lessons such as Korean Thanksgiving Day, a culture class about Chuseok and 7 must-know vocabularies for Chuseok and many more. We also have more Chuseok related Korean articles such as here and top 10 Korean Special event :Chuseok .
Feel free to visit KoreanClass101 for free vocabulary lists, pronunciation practices and also a forum where you can ask any questions about Korea including grammar, pronunciation, cultures and so on.
We hope you found this blog informative and good luck with studying Korean!