Whether you want to travel or work in South Korea, there are many reasons as to why learning Korean is important. More and more people are learning the Korean language to better understand K-Pop and Korean dramas—and if you're a fan of a Korean celebrity, you don't want to miss out on subtle messages or cultural references while listening to them speak in Korean! 
Another great reason to learn the Korean language? In addition to understanding the vocabulary and grammar, studying Korean will also familiarize you with Korean culture and all the benefits that come with that knowledge! 
Interested?
In this article, I'll outline 10 reasons why learning Korean is important and discuss why it's easy to study the language.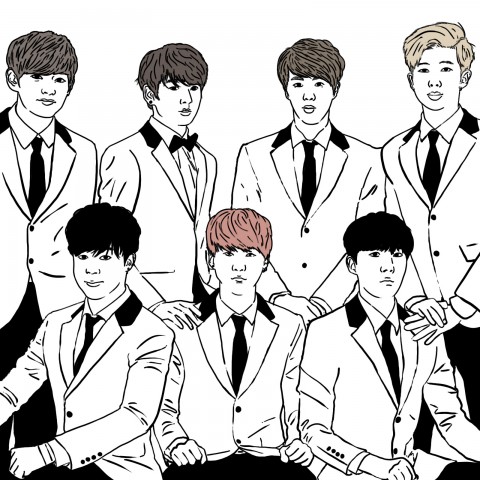 Table of Contents
1. 한류 (Hallyu): Korean Dramas, Korean Pop Songs!
There's no denying that 한류 (hallyu), or the "Korean wave," has taken over the world. 
Korean pop culture used to be popular only in Asia, but it has gained popularity in Western countries in recent years. You have only to look at famous Korean groups such as BTS (their concerts have always been full!) and the increasing popularity of Korean skincare products and routines to see why more and more people have started learning the Korean language.  
Here are just a few pop culture-related benefits of learning Korean: 
1) It will allow you to understand (and sing along to) the lyrics of your favorite Korean songs. The reverse is also true: Listening to Korean songs can help you learn the language in a fun, entertaining way! 
2) You'll be able to 'read the air' while watching Korean dramas and pick up on subtle hints regarding Korean culture. Have you ever watched a Korean drama and felt confused about a specific behavior exhibited by a character? This could be the result of not knowing enough about Korean culture and its many nuances. 
3) It will increase your awareness of other cultures. Being able to speak a foreign language exposes you to diverse ideas and perspectives from other countries. Next time you're watching a Korean drama, pay close attention to cultural differences! 
Here are some additional pages on KoreanClass101.com where you can read about Korean dramas and K-Pop: 
2. Increase Brain Power and Become More Open-Minded! 
Learning a language has a positive effect on your brain, and it's a great way to keep your brain healthy and sharp. It can, for example, help you improve your multitasking, problem-solving, and creative abilities because it promotes outside-the-box thinking. It can even improve your memory! 
By learning a new language, you'll be able to see the world from a brand-new perspective; each country has its own unique culture and way of seeing the world. You can compare these worldviews with your own and realize that there are many different ways to see the world. This open-mindedness and cultural awareness can help you adjust appropriately to life in other countries.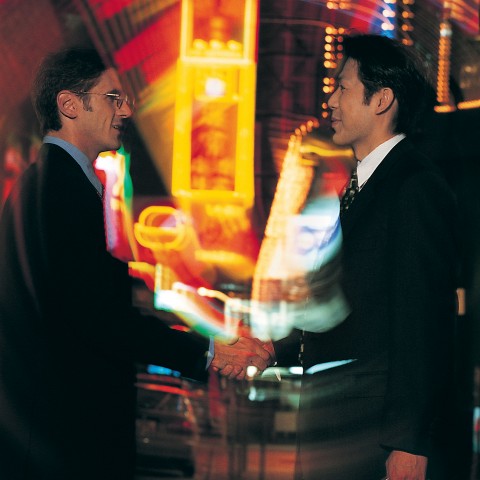 3. Become More Competitive in the Job Market!
Whether you want to work at a trading company or find a job in South Korea, being able to speak the Korean language will increase your chances of getting hired. Korean is the official language in Korea, so doing business with or in the country requires Korean proficiency. More specifically, you'll need Korean proficiency certification through a test such as the TOPIK. 
Want to learn more about how to get a job in South Korea? Check out the pages below:
4. Make Travel Easier and More Enjoyable!
Traveling becomes a lot more enjoyable when you take away the language barrier! 
Korean people are very curious about tourists and they're always eager to chat with you! They also appreciate it a lot when they see foreigners trying different Korean dishes at a local restaurant. 
I had a friend who visited Seoul, Korea last year and the Korean man next to him started asking him questions about himself. My friend could speak a little bit of Korean, so he managed to hold a small conversation with the stranger—and guess what happened? The kind stranger ordered different Korean dishes for them to share and paid for the dinner, and they still keep in touch! 
You don't need to speak the Korean language fluently: As long as you can speak the basics and respect the culture, you'll have a very positive experience in South Korea!
Want to make the most of your South Korea travels? Then check out these pages for more information: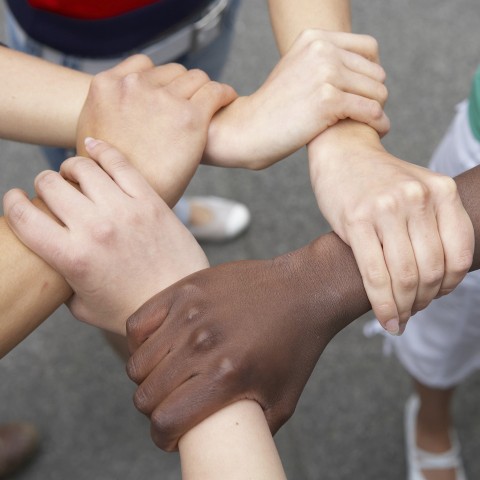 5. Improve Your Social Life and Connect with More People!
Speaking the Korean language will certainly open up a whole new range of social opportunities for you. This is because you'll be able to converse with Korean people and experience more meaningful relationships with them. Being able to speak Korean will not only open up the doors for more social opportunities, but also boost your confidence too! Imagine chatting with your Korean friends at a pajama party, or even having a good conversation with your Korean family! By speaking with locals, it's guaranteed that your Korean skills will advance in no time. 
6. It's Easier to Learn a Third Language! 
Learning a new language helps you reflect on your own language and gain a better aptitude for languages in general. Once you understand how language works, it will be a lot easier for you to pick up a third language if it's similar to your own language or to Korean. A lot of Korean learners find it easier to learn Japanese and Chinese, for example, because many Korean and Japanese characters originated from China.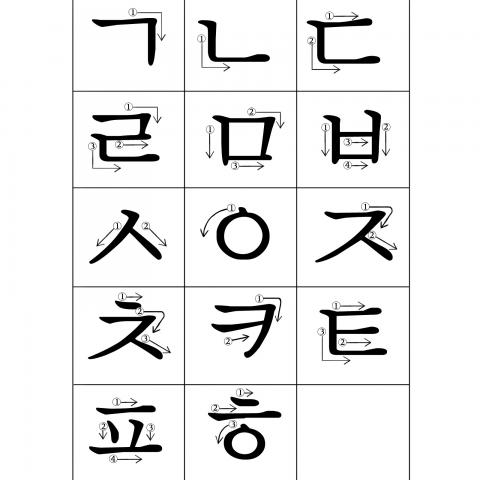 Learning the Korean alphabet is very simple.
7.  한글 (Hangul), the "Korean Alphabet," is Easy to Learn
You may think that the Korean language is difficult to learn because the "alphabet" looks completely different from that of your language. But 한글 (hangul), or the Korean alphabet, is extremely easy to learn. In fact, it's considered to have the most logical system of writing in the world.
During the 조선 (Joseon) period, 세종대왕 (sejongdaewang), or "King Sejong," created 한글 (Hangul) because Chinese characters were used at that time and the majority of Koreans could not read them. After he introduced this simple and logical Korean alphabet, everyone was able to read and write the Korean language. Hangul is still used today and it's simple enough for absolute beginners to memorize within a week! So why don't you give it a try? 
You can read more about the history of Hangul on Wikipedia or learn how to write in Korean on KoreanClass101.com.
8. Korean Doesn't Have Grammatical Gender!
A lot of French-, Spanish-, and German-learners struggle to learn the language in question because of the gendered nouns. This takes time for learners to memorize and it can be frustrating. The good news is that Korean has no grammatical gender, which makes it much faster and simpler to learn!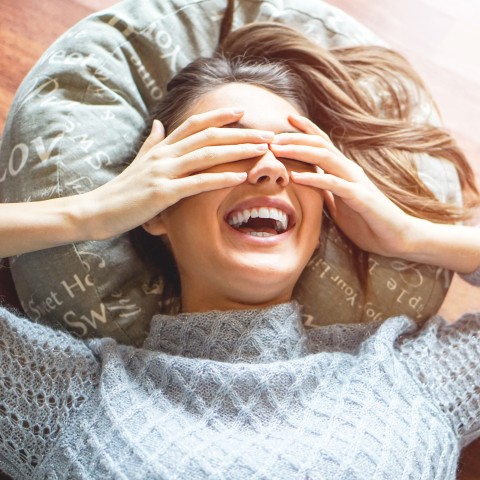 Once you know the meaning of a Konglish word, you won't be able to stop laughing!
9. Konglish Makes Learning Even More Fun
Konglish is a style of English used by Korean speakers. 
For example, when you're at a restaurant in South Korea, you'll hear 셀프 (selfeu) a lot. This means that you'll need to bring water and side dishes from a designated area by yourself. 
Here's a trickier example: Can you guess what 디카 (dika) means? It's an abbreviation of Digital Camera. 
A lot of modern words are derived from English, so have fun exploring Konglish while studying the Korean language as well! Test your Konglish skills for fun and see if you can answer all the questions correctly! 
10. Make More Korean Friends! 
If you can speak the Korean language, you'll have more chances to gain Korean friends. There are a lot of Korean people who can speak different languages such as English, Chinese, Japanese, French, and the list goes on. So if you can find someone who speaks a second language, you'll have a higher chance of becoming great friends. I recommend Conversation Exchange, where you can find a language exchange partner in your area or someone to practice the language with over the phone or Skype. 
Koreans will also be very curious to know you if you're from a different country, so don't be afraid to converse with them if they approach you first! We're always curious and want to get to know you!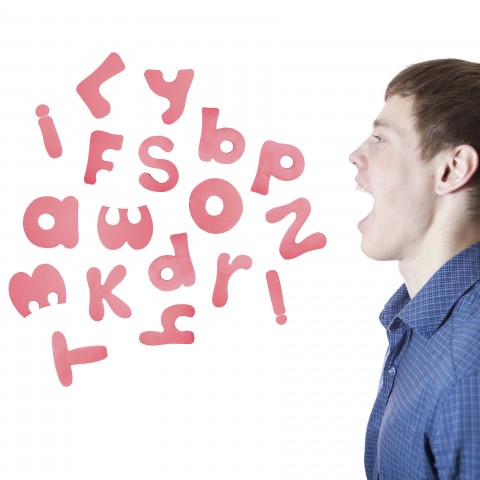 Being bilingual will bring so many benefits to your life.
11. Hello, Academic Advantages! 
If you can read and understand Korean, you'll have more opportunities to find valuable books that have not been translated into other languages. 
For example, if you're majoring in Korean at a university, there will be many books in your language at the library that teach you about Korean culture and the language. But what about other Korean books that have not been translated into different languages? If you know the Korean language, you can easily read through these books and learn something that other books may not have mentioned. 
Think of all the advantages that you could have! 
12. You Can Raise Your Children to be Bilingual
After reading about why to learn Korean and the numerous benefits that come with it, you may want to make sure that your children can have that chance as well. If you can pass down your language skills to your kids, they will most likely be bilingual and maybe even learn a third language later. It's a great skill to pass down to your children!
13. How KoreanClass101 Can Help You with Korean
In summary, you've learned 12 reasons why you should learn the Korean language! I hope this article made you want to study Korean even more! 
Which of these facts was new to you? And why would you like to learn Korean? Let us know in the comments! 
Learning a new language takes time and you need to be ready to make a continuous effort. I understand that you're very busy, so I have a suggestion for you. 
To speed up your Korean learning, I would recommend taking an online class because it will allow you to choose a study schedule that works for you. KoreanClass101 is a 100% online course offering a unique Korean learning experience designed to help you learn faster while staying engaged. Create a free lifetime account and start your Korean lessons with native speakers today! 
Lastly, if you want to spend more time understanding the Korean culture, here are some interesting articles from KoreanClass101 that you might want to read! 
Thank you and have a great day!