Many aspiring Korean learners are plagued by a common question: How long does it take to learn Korean? 
Unfortunately, there's no definite answer. It really depends on a number of factors, such as your native language, education, experience with languages, exposure, and motivation.
Your intended proficiency level also plays a role in determining how long it takes to learn the Korean language. Do you want to be able to… 
…read simple Korean words? 
…hold a conversation with locals? 
…work in South Korea? 
Each of these goals requires a different skillset and time commitment, so keep this in mind before taking the leap and beginning your studies. 
In this article, you'll learn how to estimate how long it will take you to learn the Korean language based on your background and the proficiency level you have in mind. As a reference point, we'll be using standards from the TOPIK proficiency test.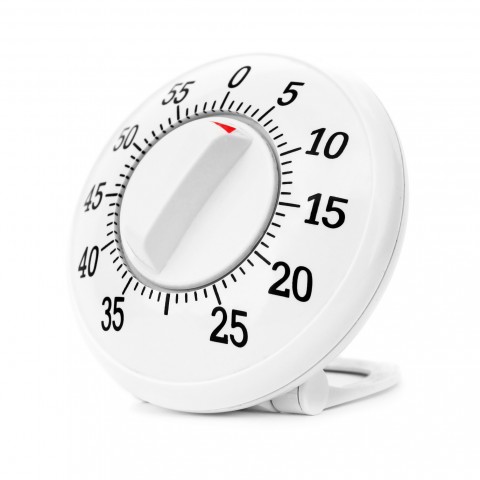 Mastering the Korean language takes time and effort.
Table of Contents
The Many Factors That May Impact Your Studies
Before we jump right into how long it takes to reach each level, there are a few factors you need to keep in mind. 
Your Native Language vs. Korean 
Thanks to King Sejong, you don't need to learn all the complicated Chinese characters to learn Korean! But you do need to understand that Koreans use Sino-Korean vocabulary, which refers to Korean words of Chinese origin and words directly borrowed from the Chinese language. For this reason, if your first language is Chinese or Japanese (Kanji), you'll get the hang of Sino-Korean vocabulary a lot faster than speakers of other languages will. 
Your Language Learning Experience 
If you already speak a foreign language or have been raised in a bilingual (or even a trilingual) environment, you'll save so much time! It's usually faster to pick up a third or fourth language than it is to learn a second language. A new study from the University of Haifa revealed that bilinguals can pick up a third language more effectively than monolinguals can a second language. This is because bilinguals have already developed an aptitude for language learning. 
Your Motivation and Attitude
Whether you want to learn the Korean language to understand the lyrics of your favorite K-pop songs or because you want to work in South Korea, your motivation and attitude toward learning Korean will significantly affect how quickly you pick up the language. 
Learning Methods
Are you planning to study Korean casually on your own? Or are you already in a Korean-speaking country and fully immersed in the language? Maybe you want to go to a language school or learn online? There are many different learning methods out there, so make sure you choose the one that suits you best.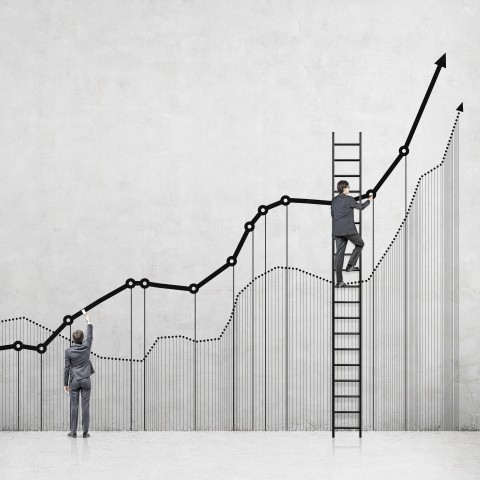 Little by little, you'll reach the level you want.
TOPIK Beginner's Level
Reaching the beginner level of Korean is a huge milestone and a victory that will propel you forward in your studies. But how long does this usually take? 
The TOPIK test ranks beginners as either Level 1 or Level 2, depending on how well they score. Here's what each level means: 
Level 1
You can use basic survival phrases and sentences, such as those used for greeting or placing orders.
You can express yourself in everyday conversations on familiar topics.
Your vocabulary consists of about 800 basic words.
Level 2 
You can hold short discussions on familiar topics.
You can correctly distinguish between formal and informal situations.
Your vocabulary consists of about 1500-2000 words. 
At this level, you'll have a very limited vocabulary but can participate in greetings or short talks about your day. It will take about three to six months to reach the beginner level, depending on your study schedule. At this point, it's important to master Korean spelling and to build a strong fundamental grammar foundation. Without this foundation in place, it will be challenging for you to move forward.
The perfect way to study at this stage is to write each Korean character down on a piece of paper several times until you have each one memorized. To start, you can download free PDF materials from KoreanClass101.com on the page Learn the Korean Alphabet, Hangul, from A to Z!
Once you've familiarized yourself with the Korean characters, move on to learning the basic Korean grammar rules. After that, I recommend you learn basic phrases for introducing yourself, greeting people, and even ordering food at a restaurant! KoreanClass101.com has you covered with the following lesson series: 
Learning basic Korean grammar principles will help you build your vocabulary skills, too. Check out the pages below if you want to speed up your studies and learn the most important and commonly used words.
At this level, flashcards will be your best friends! We recommend you check out a few different apps that provide a flashcard function.
If you're struggling to understand the rules of grammar or anything related to the Korean language, ask around. Our Korean forum is a great place to ask questions to other Korean students as well as native Korean speakers.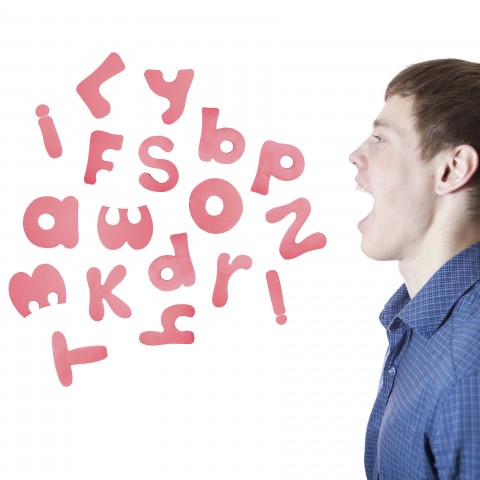 The more you practice the Korean language, the faster you will reach the level you want!
TOPIK's Intermediate Level
Your next milestone will be to reach the intermediate level of Korean. But what exactly does this look like, and how long will it take to get there? The TOPIK test has two intermediate level rankings: Level 3 and Level 4. 
Level 3
You can maintain social relationships and carry out basic conversations while in public.
You understand how to speak correct Korean and use words appropriately.
You have a good understanding of and command over the fundamentals of the language.
Level 4
You can accurately comprehend news articles, social issues, and abstract topics in Korean.
You have good comprehension of Korean social and cultural content, and can understand essential idioms and other defining features of Korean culture.
It can take anywhere from one to two years to reach Level 3, which equates to about 600 hours of studying. 
At this level, you have familiarized yourself with Korean spelling and basic Korean grammar concepts. You also have the ability to hold short conversations and exchanges, such as greeting someone or buying items. Here are some KoreanClass101 lesson series you can study in conjunction with your textbooks: 
In order to achieve Level 4, you should be willing to dedicate 2 to 4 years (or about 1,000 hours) of studying. The great news is that once you reach this level, you can start learning more complex grammar rules and a variety of verb conjugations used in advanced contexts.
If you're studying on your own, this would be a good time to get at least a few hours of private lessons or online coaching to solidify your knowledge and make sure you're on the right track. Also, watching Korean dramas, films, or even news stations is a great way to level up your Korean language skills. Here are a few more Korean resources you can check out on KoreanClass101.com:  
This is only a snapshot of what we have to offer our learners. When you have time, explore our site to get an even better idea of how we can help you reach the intermediate level and beyond!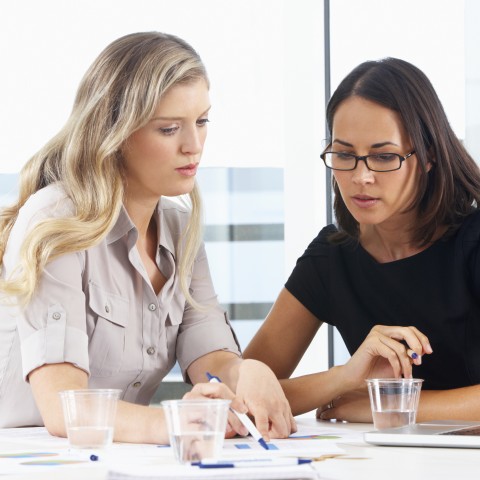 TOPIK's Advanced Level
Are you shooting for the stars and hoping to attain an advanced level of Korean? Good for you—we know you can do it. But how long does it take to learn Korean fluently? 
Level 5
You are fluent enough in Korean to perform professional research or work-related tasks in the language.
You can understand and discuss less familiar topics in politics, economics, and similar fields.
You can appropriately use expressions, distinguishing between formal and informal as well as written and spoken Korean.
Level 6
You are completely fluent in Korean for professional research or work.
You are able to understand and express yourself with no issues (though you're still not quite as fluent as a native speaker).
At this stage, you can use Korean fluently and accurately in academic or professional contexts.
If you want to achieve this level, be prepared. It will take at least a few years, though just how quickly you learn depends on you and your methods for studying. Nevertheless, expect to spend about 1,500 hours or more to get to this level.
Start watching Korean movies without subtitles, reading books, listening to Korean music, and most importantly, find native speakers you can interact with regularly. At this point, living in South Korea is the best option because you'll get a massive dose of real-life Korean every day. You'll constantly be introduced to new accents, slang terms, and idiomatic expressions you wouldn't find in grammar books. 
Here are some additional study materials for you as you progress from intermediate to advanced: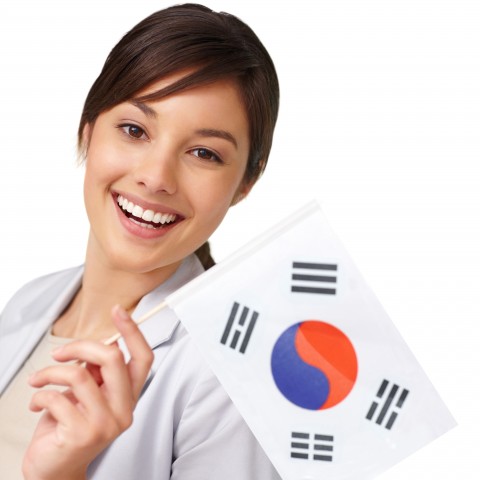 How KoreanClass101 Can Help You Reach Your Goals
In this article, you learned how long it takes to learn Korean for each proficiency level, reviewed the many factors involved in calculating those numbers, and received some advice on how to learn Korean effectively at each stage. Feel free to let us know in the comments if you have any questions on what we covered today! 
For many students, the ability to study Korean anywhere and anytime is a major factor in how motivated they are and how quickly they learn. Online classes are the best option in this regard, because they're usually suitable for any level and are more affordable than attending school or paying for private lessons. There are plenty of free language learning websites that allow you to study from home at your own pace—so why choose KoreanClass101.com? 
We make learning both fun and effective through proven teaching methods, and we cater our lessons to learners at each level. Even without a paid subscription, you can access tons of free Korean study materials: 
Video and audio lessons
Podcasts
We also provide the option to upgrade to a Premium or Premium PLUS account for even more learning materials, exclusive content, and additional benefits. For example, Premium PLUS members can get one-on-one coaching with their own private tutor through MyTeacher. 
Happy Korean learning! You can do this. 😉