When you go shopping in Myeongdong, Dongdaemoon, or other areas, you will be overwhelmed by the many Korean cosmetic brands that offer unique products that you don't often see in other countries. One of the benefits of purchasing Korean cosmetics in South Korea is that people are able to find many alternatives to high-demand cosmetics, products that function similarly but also cost a lot less, therefore you can easily stock up your makeup box!
This blog will include Korean makeup trends and famous Korean beauty YouTubers that will teach you some tips about Korean makeup styles, tips on how to know when the shops have sales, and useful Korean vocabulary and phrases that you can instantly use when you go shopping in Korea.
1. Korean Cosmetic Brands and Trends in South Korea
Korean cosmetics were not popular a decade ago, however when BB cream was introduced worldwide, people started to be interested in Korean beauty products and they became popular. In 2018, the French cosmetic brand L`Oreal acquired one of the most popular Korean cosmetic brands called, 3CE (Stylenanda).
Korean cosmetics are loved by many because they offer unique colors that you cannot find anywhere else in the world. These pigments, preferred in Korea, are suitable for everyday looks. Also, if you have tried some Korean cosmetics before, you have noticed that Korean beauty products such as lipsticks and eyeshadows are a lot more subtle and less pigmented than cosmetics from Western countries.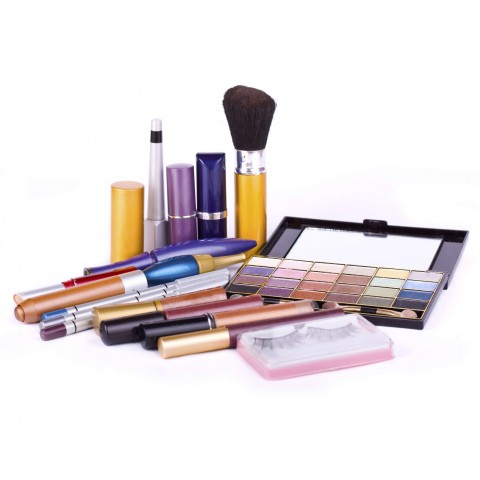 1- Korean Makeup Trends
There are many YouTube videos that compare makeup styles between Korea and America, or Korea and other countries. If you have watched them before, you probably know that Koreans prefer to have clean and flawless skin and go for natural looks.
Skin: In order to achieve a natural look, they apply foundation one or two tones lighter than their natural skin color.
Eyebrows: They prefer to have straight and thick eyebrows, in order to achieve a youthful look.
Eyeshadow: Very subtle and light pigmented eyeshadows are usually used.
Lips: Many Korean women wear vibrant red glossy lipstick and you will be amazed at how many different shades of red lipsticks there are in Korea! You can visit popular cosmetic stores such as Etude House, Missha, Skinfood and so on to have a look at different shades of red lipsticks!
That being said, not all Koreans wear the same makeup style; celebrities with tanned skin and vivid makeup appear more often than before (eg. Jessie, Nada, Hwasa, Hyorin and so on).
2- Popular Korean Beauty YouTubers
If you want to learn more about Korean makeup, there are many famous YouTubers who offer free makeup tutorials so you will be able to learn about Korean beauty brands, cosmetic products and many beauty techniques that Koreans use daily. Famous Korean Youtubers include:
3- Popular Korean Cosmetic Brands
Here are a number of Korean cosmetic brands:
4- Useful Korean Vocabulary for Cosmetics
BB 크림 (BB keurim) = "BB cream"
파운데이션 (paundeisyeon) = "foundation"
눈 화장 (nun hwajang) = "eyeshadow"
워터 프루프 (Woteo peurupeu) = "waterproof"
블러셔 (Beulleosyeo) = "blush"
아이라이너 (airaineo) = "eyeliner"
아이브로우 펜슬 (aibeurou penseul) = "eyebrow pencil"
립스틱 (ripseutik) = "lipstick"
아이섀도 (aisyaedo) = "eyeshadow"
컨투어 (keontueo) = "contour"
Planning to go shopping in Myeongdong?
Click here to learn useful Korean phrases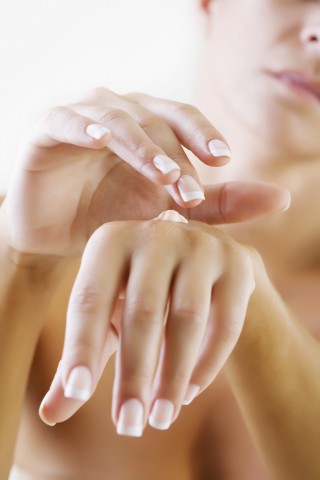 2. How Koreans Use Their Skin Products
In Korea, applying skin lotion after washing isn't enough. In fact, if you tell Koreans that you only apply lotion, they will be shocked. Usually a skin care routine starts from applying toners, eye cream, essences, serums or ampoules, then day or night cream. And it's important to do facial masks at least 2-3 times a week in order to keep your skin flawless.
When you go shopping in Korea, you can easily get the products as a set and the staff will be more than happy to explain to you what they are for and the steps you need to follow.
1- The Secrets of Korean Skin Care
Here are some secrets of how Koreans keep their skin always beautiful:
Try to use an ice-cube to massage your face when you watch TV, this is one of the popular beauty tricks that Koreans do.
Rubbing ice cubes on your face helps you to achieve that beautiful radiant glow. If you have time in the morning, try to use an ice cube to reduce swelling.
A cream 황토마스크 (hwangtomaseukeu) "red clay mask" is a very popular facial mask in Korea. Unfortunately, this is difficult to find in stores, so you might need some help from local friends to find decent 황토마스크.
2- Popular Ingredients for Skin Care Products
Other popular ingredients for skin care products in Korea are:
피그 콜라겐 (pigeu kollagen) = "pig collagen"
치즈 크림 (chijeukeurim) = "cheese cream"
연어 크림 (yeoneokeurim) = "salmon cream"
달팽이 크림 (dalpaengikeurim) = "snail cream"
홍삼 화장품 (hongsam hwajangpum) = "red ginseng cosmetic"
젤리 크림 (jelli keurim) = "jelly cream"
There are products that even use gold. Each product with unique active ingredients in Korean beauty products has a different smell and texture, so have fun trying them and don't be scared to give it a try!
3- Useful Korean Vocabulary for Skin Care Products
마스크팩 (maseukeupaek) = "facial mask"
스킨 (seukin) = "skin product"
로션 (rosyeon) = "lotion"
아이크림 (aikeurim) = eye cream
립밤 (ripbam) = "lip balm"
나이트 크림 (naiteu keurim) = "night cream"
데이크림 (deikeurim) = "day cream"
선크림 (seonkeurim) = "sunscreen"
Want to master Korean pronunciation? Learn the sounds that don't exist in English!
Click here to access the 'Ultimate Korean Pronunciation Guide"!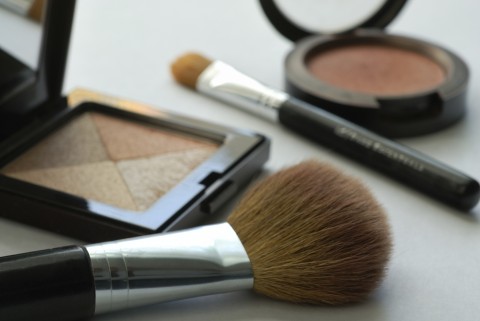 3. How to Purchase Korean Beauty Products for Cheap
As mentioned above, if you cannot afford to buy high-end cosmetics, why not replace them with Korean cosmetic products? There are so many decent Korean beauty products that provide the similar effects and cost less than half the price of expensive beauty products. There are many ways that you can purchase Korean cosmetics at a cheap price and here are some tips to remember:
1- Check Brand Websites for Upcoming Events
Do you want to buy a cosmetic? Before purchasing it right away, try to visit the website of the brand to see if you can get more discounts or receive freebies. The website often provides upcoming sale events such as 1+1 event, 50% discount coupon, freebies and so on. Also, often Korean cosmetic brands release limited edition items that you can only purchase online. So check out their websites occasionally!
2- Request Free Samples
When you buy a number of beauty products in Korea, you will also receive many free samples to try at home. If you are at a Korean cosmetic store and want to try some products before purchasing them, simply request free samples from the staff. If you do not request them specifically, they will give you samples randomly. So if there are any particular products that you want, request them! Most of the time you will be able to get many different samples for different products. The good news is, they will give you more than enough for you to use them for a few weeks! You will be surprised how many free things you receive after purchasing cosmetics or skin products in Korea. Most likely you will receive a cosmetic pouch or shopping bag depending on the promotion that the company is doing.
3- Register for a Membership Card (Only Korean Residents Can Do This)
This may not apply to tourists, but if you are currently living in Korea, try to sign up for a membership at your favorite Korean cosmetic stores. You can sign up as you purchase the products at the counter and most of the time, you will receive instant 5 to 10% discounts. You'll also get points which can be used just like money.
Depending on the store, the registration process differs, as some stores may require you to give personal information such as your address and birthday, but most of the time the process is very easy, as you just need to give them your mobile number.
4- Useful Korean Vocabularies and Phrases
세일 기간 (seil gigan) = "sale period"
할인 상품 (Harin sangpum) = "discount products"
교환/반품불가(Gyohwan/banpumbulga) = "exchange/refund not allowed"
샘플 많이 주세요. (Saempeul mani juseyo) = "Please give me many samples."
세일 중인 상품은 어디에 있나요? (Seil jungin sangpumeun eodie innayo?) = "Where are the products that are on sale?"
~ 있어요? ( ~ isseoyo?) = "Do you have ~?"
~ 주세요. (~ juseyo) = "Please give me ~."
~을(를) 찾고 있어요. (~eul(reul) chatgo isseoyo) = "I am looking for ~."
이것은 어떻게 사용하나요? (Igeoseun eotteoke sayonghanayo?) = "How do I use this?"
어디에 바르는 화장품인가요? ( Eodie bareuneun hwajangpumingayo?) = "Where do I apply this cosmetic?"
텍스프리 가맹점 (Tekseupeuri gamaengjeom) = "tax free affiliated store"
택스 리펀드 (taekseu ripeondeu) = "tax refund"
Do you want to learn more Korean vocabulary for shopping?
Click here to check out our free vocabulary lists!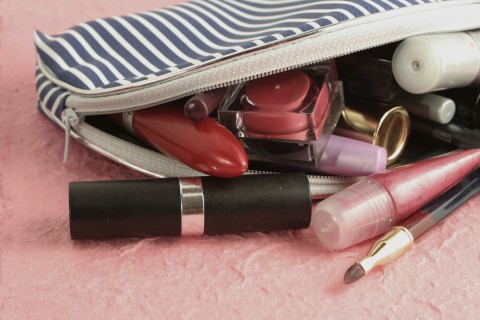 4. How KoreanClass101 Can Help You Learn more Korean
To sum up, we had a look at popular makeup trends, interesting facts about skin care products in Korea, and we also introduced tips on how to purchase your favorite Korean beauty products for a cheap price. Now, you are ready to go shopping in Korea!
But if you want to buy things in Korea, it's important to learn some basic Korean phrases. Check out Common Ways to Say Hello and Top 10 Travel Spots in South Korea from KoreanClass101, for free!
If you want to learn even more Korean, sign up for KoreanClass101 today to access free study materials! If you are serious about learning Korean, you can sign up for Premium PLUS which allows you to study personalised lessons anytime, anywhere at your convenience. Why not give it a try today?
Good luck with studying Korean and I hope you have a great day!