Korea has its own customs, traditions, and rules for manners, just like your own country does. Some of these customs are completely fine in your country, but are considered offensive in Korea. These fascinating differences are necessary to learn before your visit to Korea.
Table of Contents
Today, KoreanClass101 is going to explain to you seven important Korean etiquettes in detail so that you can avoid making these mistakes while in Korea! Also, keep in mind that Koreans are not afraid of calling you out on behavior they find offensive, which is where our vocabulary learning will come in handy.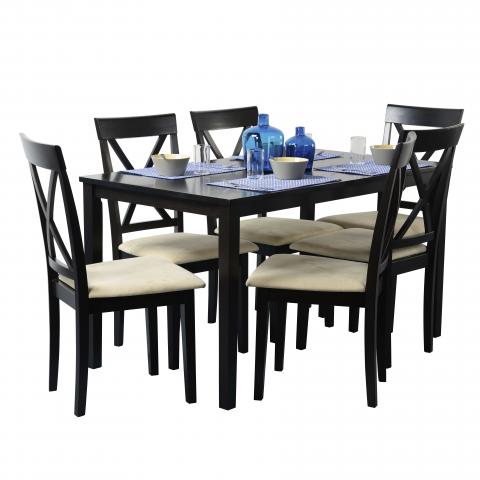 Do's and Don'ts in Korea #1 : Korean Dining Etiquettes
1- Do: Wait Until Elders Start Eating Their Food
In Korea, you cannot start eating until the elders grab the chopsticks and start eating their own meal. The order of eating has to be according to age. For example, if you are sitting with your grandfather, parents, parents' friends, and your younger sister at a dining table, the order should be :
Korean Vocabulary List
할아버지 (harabeoji) – "grandfather"
부모님 (bumonim) – "your parents"
부모님의 친구 (bumonimui chingu) – "parents' friends"
나 자신 (Na chashin) – "myself"
여동생 (yeodongsaeng) – "younger sister"
2- Do: Chew with Your Mouth Closed and Try to Hide the Bones
Try not to make noise when you chew your food in South Korea. It is considered rude if you do make any noise when chewing, so try to chew with your mouth closed.
Also keep in mind that Koreans eat grilled fish, marinated chicken, and so on. It is advised that if you have bones, you hide them by wrapping them in some tissue or placing them under the rice bowl.
Korean Vocabulary List
생선 가시 (saengseon gasi) – "fish bone"
생선 가시를 발라내다 (saengseon gasireul ballanaeda) – "debone a fish"
우리 밥 먹을 때 조용히 먹자. (uri bam meogeul ttae joyonghi meokja.) – "Let's just eat quietly."
3- Do Not: Leave the Table Until You Are Done with the Meal
If you need to go to the 화장실 (hwajangsil) "bathroom", try to go before sitting at the dining table; it is considered rude to leave the table while eating. However, if you really need to leave the table for some urgent reason, the best way is to politely explain the situation to the eldest person.
Also note that it's considered rude to place your elbow on the table as well, especially if you are dining with the elders or someone who is older than you.
4- Are You the Youngest Person in a Group? Rules to Remember
Here are a couple of important rules in the Korean table manner that you need to remember if you are the youngest person in a group:
When you go to a restaurant or prepare the dinner at home with your Korean homestay family, you are expected to prepare 수저 (sujeo) "spoon and a pair of chopsticks", as well as other amenities such as water.
Also, you may need to grill the meats for elders or those of higher status when you go to a restaurant with other colleagues. However, this is not mandatory as the task of grilling the meats for everyone depends on who sits closest to the barbecue grill.
Have you started studying Korean lately and want to improve your listening skills?
Listening Comprehension for Absolute Beginners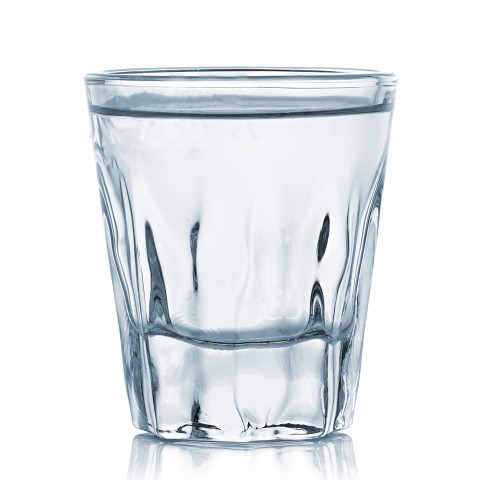 Do's and Don'ts in Korea #2: Basic Drinking Etiquette
1- Do: Make Sure Everyone's Glass is Full
If you are the youngest, check to see if others' glasses are empty, as it is rude to allow anyone to have an empty glass. Fill up the person's glass first who is older or of higher status than you, by politely saying 한 잔 더 받으세요 (han jan deo badeuseyo) "Let me refill your glass."
There are a couple of South Korean basic drinking etiquettes that will prove helpful when you go drinking with colleagues, friends, or elders in the future. Firstly, you need to hold the bottle and shot glasses with two hands when someone pours 막걸리 (makgeolli) "rice wine" or 소주 (soju) "Korean distilled liquor" for you. Also, it is polite to turn away from elders while you drink.
2- Do Not: Pour Your Own Drink
In Korea, it is considered rude to pour your own shot. Therefore, wait until someone offers to pour for you; this will usually be done by the youngest person. Sometimes, however, older or higher-status people may offer to pour for you. This usually means that the person wants to establish a great relationship with you, especially if the person is your boss or someone whom you cannot usually interact with in daily life. So, if he or she offers to pour you an alcoholic drink, accept it. If you refuse firmly, it may greatly harm the atmosphere. If you do not want to drink alcohol, just leave the glass as it is and order a different drink, or politely say 죄송하지만, 저는 술을 한 방울도 못 마십니다 (Joesonghajiman, jeoneun sureul han banguldo mon masimnida), "I am sorry, but I don't drink even a drop."
Do you want to learn Korean alphabet? Click here to learn Hangul: Hana Hana Hangul
Do's and Don'ts in Korea #3: Asking Someone's Age
1- It is Very Normal to Ask Someone's Age
It's absolutely normal to ask someone's age in South Korea, so don't get offended if you're asked. Seeing as it is rude to ask someone's age in most Western countries, this is a great example of etiquette differences between countries.
Koreans ask your age in order to determine what kind of language they need to use when talking with you. For example, if you meet someone in class for the first time, you would ask 몇 년생이세요? (myeot nyeonsaengiseyo) "What year were you born?" or 나이가 어떻게 되세요? (nai-ga eotteoke doeseyo) "How old are you?". Then, if he or she is older than you, you need to start using formal language and show respect to him or her.
On the other hand, if a person is younger than you, you can speak casually with them, whereas he or she must speak to you in formal language.
Did you know that international and Korean age are different?
Do you know how to say "Where are you from?" in Korean? Learn key Korean phrases on KoreanClass101 for free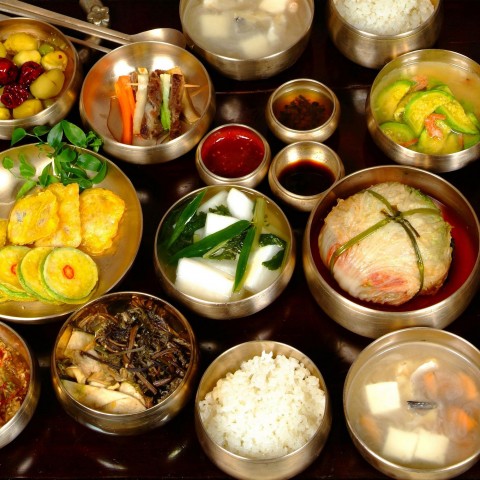 Do's and Don'ts in Korea #4: Place Setting Rules for Dining
Did you know that there is a number of place setting rules for dining in Korea? For example, a spoon and a set of chopsticks should be placed next to the rice bowl, on the right-hand side. Also, a spoon stays to the left while chopsticks stay to the right.
Stew (such as Kimchi stew) is usually placed in the middle so that everyone can share the soup together, surrounded by many different kinds of side dishes such as: 김치 (Kimchi – a Korean dish of spicy pickled cabbage) and 야채 (yachae – vegetables).
Typically, 고기반찬 (gogibanchan) "meat side dishes" stay on the right-hand side and 야채반찬 (yachaebanchan) "vegetable side dishes" stay on the left-hand side of the dining table.
In summary:
Right-hand side: Warm and hot dishes, watery food, meat dishes, and so on
Left-hand side: Cold dishes and dry foods, vegetable dishes, and so on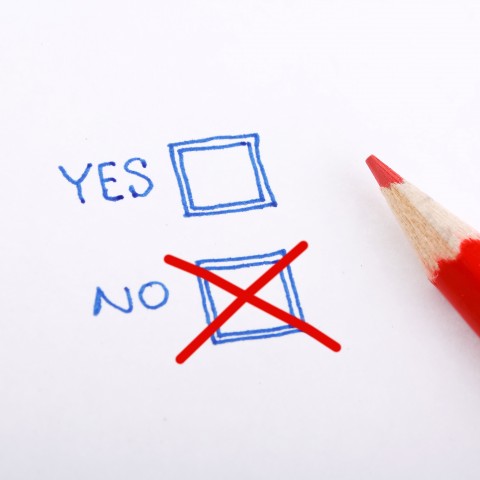 Do's and Don'ts in Korea #5: Don't Write Names in Red!
Did you know that it is considered extremely offensive to write someone's name in red ink? Writing a person's name in red ink means that he or she is deceased, and if he or she is still alive, it means that the person who wrote your name wishes that you were dead. 빨간 잉크 (ppalgan ingkeu) "red ink" was used in the past to write a deceased person's name. So it should go without saying that you shouldn't write your friend's name down in red ink!
Learn these top 10 phrases in Korean and amaze your Korean friends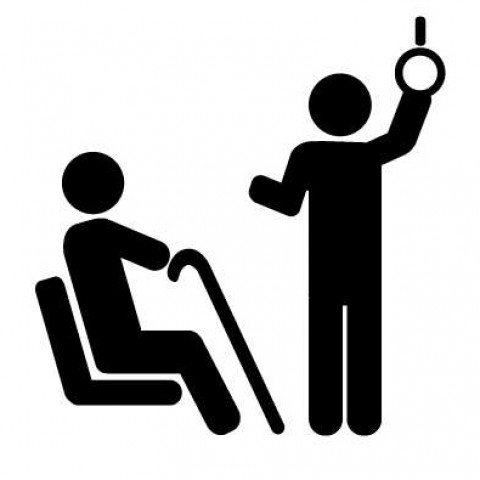 Do's and Don'ts in Korea #6: Never Sit in Priority Seats
When riding on buses or subways, you should avoid sitting in the priority seats; they are for the handicapped, the elderly, and pregnant women. You can easily identify them because there is a label that says 노약자석 (noyakjaseok) "For the handicapped, the elderly, and pregnant women" above the seating area, depicting the profiles of the three groups. It is important not to take these seats even if they are empty.
This is what you are going to see at priority seats: 장애인, 노약자, 임산부, 영유아 동반자 좌석입니다 (jangaein, noyakja, imsanbu, yeongyua dongbanja jwaseogipnida) "Seats for the handicapped, weak, pregnant women or accompanied with baby." Also, you will frequently hear announcements such as 노약자석에 앉지 마세요 (noyakjaseoge anjji maseyo) "Please don't sit on priority seats" to let everyone know that these seats need to remain available at all times.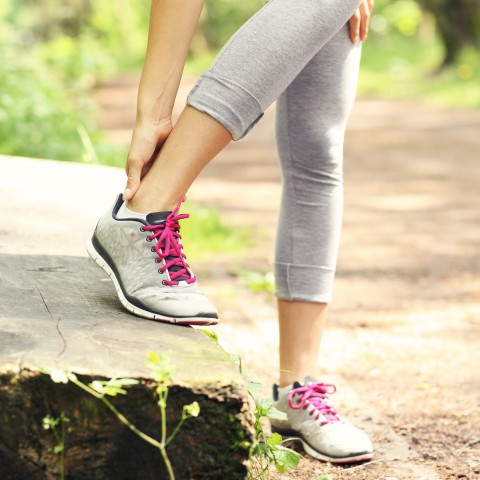 Do's and Don'ts in Korea #7: Take Your Shoes Off at Home
In Korea, you will always find a 신발장 (sinbaljang) "shoes shelf," or an area where Koreans keep their shoes. For example, if you are at a 레스토랑 (reseutorang) "restaurant" where you sit on the floor at a low table, you will need to take off your shoes beforehand. Also, when you enter someone's house, you must take off your shoes and leave them at the entrance.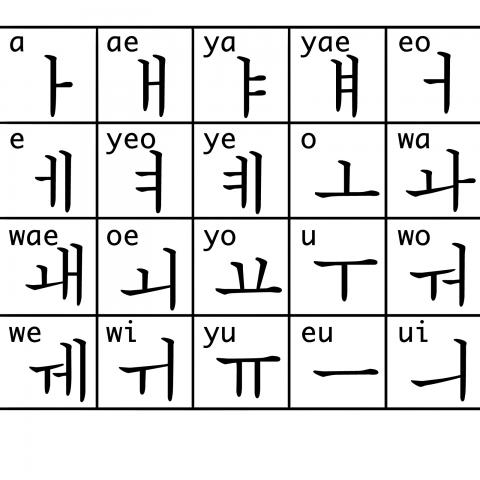 How KoreanClass101 Can Help You Learn More Korean
In summary, we introduced seven important Korean etiquettes and relevant Korean vocabularies for you to remember! KoreanClass101 has many study materials that you can download for free. Also, have you come across any Korean words that you don't know? Look them up on KoreanClass101 dictionary with free audio for you to practice pronunciation! We are here to help you improve your Korean, so feel free to use our website anytime. You can learn more Korean etiquettes, along with polite ways to speak Korean, on KoreanClass101. Check out our Culture Classes and Business Korean Series!
Thank you and have a great day!