Verbs allow you to make complete sentences and describe actions or other motion-related concepts. In this Korean verbs lesson, you'll learn 100 key Korean verbs that you'll hear over and over again in Korea. After studying our Korean basic verbs list, be sure to hold onto it so you can refer to it when needed. 
Ready to start using everyday Korean verbs? Let's get started.
Table of Contents
1. Korean Verb Grouping According to Ending Syllables 
Before jumping into this Korean verbs list, let's take a look at basic verb forms in the following Korean verbs chart. If you're an absolute beginner, these are very fundamental verb forms that you need to remember. And if you're familiar with them already, you can simply skip this section or check out some of the pages we listed below for further study. 
A. Basic Korean Verb Forms #1
| Korean Verb Forms | Korean Verb Structure |
| --- | --- |
| Formal Ending | ㅂ니다 / 습니다 |
| Polite Ending | 어요 / 아요 |
| Casual Ending | 어 / 아 |
B. Basic Korean Verb Forms #2
| Korean Verb Forms | Dictionary Form | Romanization | English |
| --- | --- | --- | --- |
| Present | 가다 | gada | go |
| Past | 갔다 | gatda | went |
Check out these pages to learn more about Korean verbs with English translations: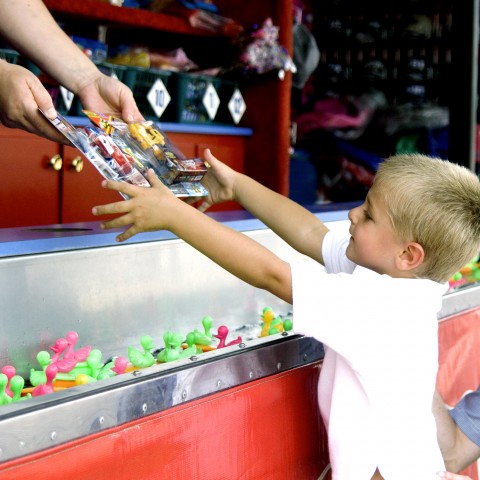 2. Korean Action Verbs
1 – Korean Verbs Related to Physical Actions
* Click on a word to listen to it and practice its pronunciation. 
1. 가다 (gada), "to go"
Eodiro gago sipeoyo?
"Where do you want to go?"
2. 가지다 (gajida), "to have"
Jigeum gajin don eolma isseoyo?
"Do you have any money with you?"
3. 만들다 (mandeulda), "to make"
Jigeum eumsigeul mandeulgo isseoyo.
"I am making some food."
4. 보다 (boda), "to look"
Jimineun suyeoneul ttureojige boatda.
"Jimin looked intensely at Suyeon."
5. 말하다 (malhada), "to tell"
Dasi han beon malhae jullaeyo?
"Can you tell me one more time?"
6. 일하다 (ilhada), "to work"
Gongjangeseo haru jongil ilhaesseo.
"I worked in the factory all day."
7. 묻다 (mutda), "to ask"
Nahante mutji marajullae?
"Can you not ask me a question?"
8. 움직이다 (umjigida), "to move"
Sajineul jjigeul teni umjigiji ma.
"Don't move, I'm taking a picture."
9. 멈추다 (meomchuda), "to stop"
Nunmuri meomchuji anasseo.
"The tears didn't stop running."
10. 고치다 (gochida), "to repair"
철수는 하루종일 노트북을 고치는데 시간을 보냈다.
Cheolsuneun harujongil noteubugeul gochineunde siganeul bonaetda.
"Cheolsu spent the whole day fixing his laptop."
11. 그리다 (geurida), "to draw"
Jeoneun geurim geurigireul joahaeyo.
"I like drawing."
12. 끊어지다 (kkeuneojida), "to get cut"
Eora? Siri kkeuneojyeobeoryeonne.
"Oh no, the thread has been cut off."
13. 낳다 (nata), "to give birth to"
Oneul urijip gangajiga saekkireul naasseo.
"My dog gave birth to puppies today."
14. 늦다 (neutda), "to be late"
Mian, 30bun jeongdo neujeul geot gata.
"Sorry, I will be late for another thirty minutes."
15. 도망치다 (domangchida), "to run away"
Jombida! Domangchyeo!
"Zombies! Run!"
16. 돕다 (dopda), "to help"
Jega mwo doul irirado innayo?
"Can I be of help in any way?"
17. 때리다 (ttaerida), "to hit"
Wae geuttae jeoreul ttaeryeosseoyo?
"Why did you hit me that time?"
18. 발표하다 (balpyohada), "to announce"
Naega joahaneun jakgaga sinjageul balpyohaesseo.
"My favorite author announced his new piece of work."
19. 싸우다 (ssauda), "to fight"
Mueot ttaemune ssauseyo?
"What are you two fighting about?"
20. 여행하다 (yeohaenghada), "to travel"
Daeumjue hangugeuro yeohaenghareo gal geoya.
"I'm going to travel to Korea next week."
21. 흔들다 (heundeulda), "to shake"
오늘은 광복절이기 때문에 나는 자랑스럽게 태국기를 흔들었다.
Oneureun gwangbokjeorigi ttaemune naneun jarangseureopge taegukgireul heundeureotda.
"Because today is Korea's National Liberation Day, I waved the Korean flag with pride."
22. 먹다 (meokda), "to eat" 
Namja aineun hattogeureul meokgo itsseumnida.
"The boy is eating a hot dog."
23. 사용하다 (sayonghada), "to use"
Peurogeuraemeoga keompyuteoreul sayonghago itta.
"The programmer is using the computer."
24. 오다 (oda), "to come" 
Masinneun jeonyeok meogeureo jeohui jibe oseyo.
"Come over to my house for a nice dinner."
25. 마시다 (masida), "to drink"
Masil geot jom deurilkkayo?
"Can I get you something to drink?"
26. 자다 (jada), "to sleep"
Joyong! Agideuri jago isseoyo.
"Shh! The babies are sleeping."
27. 물어보다 (mureoboda), "to ask" 
Neohante jom mureobol mari isseo.
"I have some questions to ask you."
28. 달리다 (dallida), "to run" 
Boramineun haebyeoneseo dalligo itseumnida.
"Boram is running on the beach."
29. 집다 (jipda), "to pick (up)" 
우와, 저기 봐봐. 사람들이 딸기를 집고 있어.
Uwa, saramdeuri ttalgireul jipgo isseo.
"Wow, look. The people are picking the strawberries."
30. 주다 (juda), "to give" 
Weiteoege tibeul odalleo jwosseoyo.
"I gave a five-dollar tip to the waiter."
31. 떠나다 (tteonada), "to leave" 
Urin naeil hanguk tteona.
"We are leaving Korea tomorrow."
32. 놀다 (nolda), "to play" 
Agiga jangnangameul gajigo nolgo isseoyo.
"The baby is playing with a toy."
33. 시작하다 (sijakada), "to begin" 
Hoeuineun ojeon yeolsie sijakdoemnida.
"The meeting begins at ten A.M."
34. 기다리다 (gidarida), "to wait" 
Yeogiseo hansiganina gidaryeosseoyo.
"I've been waiting here for an hour."
35. 전화하다 (jeonhwahada), "to call" 
Museunil saenggimyeon jeohante jeonhwajuseyo.
"If something happens, just give me a call."
36. 요리하다 (yorihada), "to cook" 
Jigeum yorihago isseoyo.
"I am cooking right now."
37. 사다 (sada), "to buy" 
Anaeege banjireul sa jueotda.
"I bought a ring for my wife."
38. 운전하다 (unjeonhada), "to drive" 
Hoesae gal ttae hangsang unjeonhago isseoyo.
"I always drive to work."
39. 걷다 (geotda), "to walk" 
Maeil georeoseo hakgyoe gayo.
"I walk to school everyday."
40. 조사하다 (josahada), "to investigate" 
Geu iyureul josahaebonikka..
"I researched about this and…"
41. 졸업하다 (joreopada), "to graduate" 
Guwore joreopaesseoyo.
"I graduated in September."
42. 진행되다 (jinhaengdoeda), "to progress" 
Jinhaengdoel ttaemada yeollakjuseyo.
"Please update me as you progress on this." 
43. 채우다 (chaeuda), "to fill" 
byeonge mureul chaeuda.
"Fill a bottle with water."
44. 쳐다보다 (chyeodaboda), "to stare" 
Geuman jom chyeodabwa?
"Can you just stop staring at me?" 
45. 흔들다 (heundeulda), "to shake" 
Patieseo rideume matchwo momeul heundeureotda.
"I shook (danced) my body to the rhythm at the party."
46. 흘리다 (heullida), "to spill" 
Silsuro mureul heullyeosseoyo.
"I spilled the water by mistake."
47. 선택하다 (seontaekada), "to choose" 
Seontaegeun dangsinui jayuimnida.
"The choice is yours."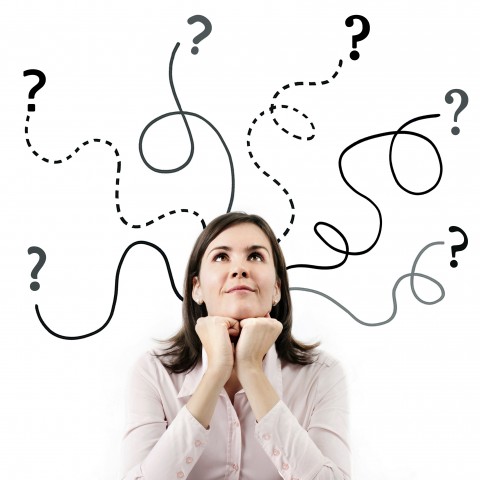 2 – Korean Verbs Related to Mental State
* Click on a word to listen to it and practice its pronunciation. 
48. 알다 (alda), "to know"
I got jirireul jal aseyo?
"Do you know this area well?"
49. 생각하다 (saenggakada), "to think"
Saenggakal sigani piryohaeyo.
"I need some time to think."
50. 원하다 (wonhada), "to want"
크리스마스 선물로 BTS 콘서트 티켓 갖고 싶어요. 
Keuriseumaseu seonmullo BTS konseoteu tiket gatgo sipeoyo.
"I want a BTS concert ticket for my Christmas present." 
51. 믿다 (mitda), "to believe"
Jeon bulgyoreul mitgo isseoyo.
"I believe in Buddhism." 
52. 기대하다 (gidaehada), "to expect"
시험 성적이 좋기를 기대하고 있어요.
Siheom seongjeogi jokireul gidaehago isseoyo.
"I'm expecting good results for the exam."  
53. 이해하다 (ihaehada), "to understand"
Neoui ipjangdo chungbunhi ihaehae.
"I understand your situation completely."
54. 좋아하다 (joahada), "to like"
Oppareul mani joahaeyo.
"I like you a lot, Oppa."
55. 사랑하다 (saranghada), "to love"
Na saranghae?
"Do you love me?"
56. 기억하다 (gieokada), "to remember"
Geu il gieokani?
"Do you remember it?"
57. 기뻐하다 (gippeohada), "to rejoice" / "to be happy"
Bumonimi mucheok gippeohasigesseoyo.
"Your parents must be very happy." 
58. 기억나다 (gieongnada), "to remember"
A geuttae geuraetji, gieongnatda!
"Ah right, I just remembered!"
59. 노력하다 (noryeokada), "to endeavor"
Noryeokalge.
"I will work hard."
60. 느끼다 (neukkida), "to feel"
Sungan baesingameul neukkyeosseo.
"For a second, I felt a sense of betrayal."
61. 닮다 (damda), "to resemble"
du saram damji anasseo?
"Don't they resemble each other?"
62. 무시하다 (musihada), "to ignore"
Jega bonaen imeireun geunyang musihaseyo.
"Please disregard the email that I sent to you."
63. 미워하다 (miwohada), "to hate"
Ajikdo geu sarami miwoyo?
"Do you still hate him?"
64. 받아들이다 (badadeurida), "to accept"
Yeojachinguui bipaneun badadeurigi himdeureo.
"I found my girlfriend's criticisms hard to take (accept)."
65. 발전하다 (baljeonhada), "to develop"
그 두 사람은 친구에서 연인 사이로 빨리 발전했어.
Geu du sarameun chingueseo yeonin sairo ppalli baljeonhaesseo.
"They instantly became lovers after being friends."
66. 비교하다 (bigyohada), "to compare"
Nareul dareunsaramdeulgwa bigyohajima.
"Don't compare me to other people."
67. 확인하다 (hwaginhada), "to check" / "to confirm"
Jamsimanyo, hwaginhaebolkkeyo.
"Hold on, let me check it for you."
68. 화나다 (hwanada), "to be angry"
Nal hwanage hajima.
"Don't make me angry."
69. 필요하다 (piryohada), "to need"
Doumi piryohamnida.
"I need help."
70. 시달리다 (sidallida), "to suffer from"
Bulmyeonjeunge sidalligo isseo.
"I'm suffering from insomnia."
71. 감사하다 (gamsahada), "to be thankful"
Houie gamsadeurimnida.
"Thanks for your kindness."
72. 관련되다 (gwallyeondoeda), "to be related to" / "to be associated with"
흡연은 폐암과 밀접한 관련이 있다고 생각해요. 
Heubyeoneun pyeamgwa miljeopan gwallyeoni itdago saenggakaeyo.
"I think that smoking is closely associated with lung cancer." 
73. 깨닫다 (kkaedatda), "to realize"
회사로 가는 중에 열쇠를 집에 두고 온 것을 깨달았어.
Hoesaro ganeun junge yeolsoereul jibe dugo on geoseul kkaedarasseo.
"On the way to the office, I found that I had left my keys at home."
74. 꿈꾸다 (kkumkkuda), "to dream" 
그 아이는 외국으로 여행가는 것을 꿈꾸고 있었다.
Geu aineun oegugeuro yeohaengganeun geoseul kkumkkugo isseotda.
"The boy dreamed of traveling to a foreign land."
75. 나서다 (naseoda), "to step forward" 
Yeogin nega naseol jariga aniya.
"It's not the place for you to step forward."
76. 뜻하다 (tteuthada), "to mean" 
Geugeoseun mueoseul tteuthamnikka?
"What does that mean?"
77. 만족하다 (manjokhada), "to be satisfied" 
Jigeum hago inneun ire manjokaseyo?
"Are you satisfied with your current work?"
78. 미루다 (miruda), "to postpone" 
Oneul ireul naeillo miruji ma.
"Don't put off until tomorrow what you can do today."
79. 미치다 (michida), "to go crazy" 
Dangsin michyeosseoyo?
"Are you crazy?"
80. 바라다 (barada), "to wish" 
Uri timi kkok useunghagireul barae. 
"I wish our team would win the game."
81. 상상하다 (sangsanghada), "to imagine" 
난 절대로 엄마로서의 내 모습을 상상할 수가 없어.
Nan jeoldaero eommaroseoui nae moseubeul sangsanghal suga eopseo.
"I can't picture myself as a mother."
82. 실례하다 (sillyehada), "to trouble"
실례합니다만, 자리를 잘못 앉아계신것 같습니다.
Sillyehamnidaman, jarireul jalmot anjagyesingeot gatseumnida.
"Excuse me, but I think you are in the wrong seat."
83. 아끼다 (akkida), "to save" / "to cherish" 
야 만지지마, 이거 걔가 제일 아끼는 소유물들이야. 
Ya manjijima, igeo gyaega jeil akkineun soyumuldeuriya.
"You don't want to touch those, because they are her most cherished possessions."
84. 애쓰다 (aesseuda), "to trouble"
Aesseo jusyeoseo gamsahamnida.
"Thank you for your trouble."
85. 어울리다 (eoullida), "to get along"
수진씨는 직장 동료들과 전혀 어울리지 않는것 같아요.
Sujinssineun jikjang dongnyodeulgwa jeonhyeo eoulliji anneungeot gatayo.
"Sujin doesn't seem to socialize (get along) with her co-workers."
86. 웃기다 (utgida), "to make somebody laugh"
그 사람은 항상 농담으로 주위사람들을 웃기고 있어.
Geu sarameun hangsang nongdameuro juwisaramdeureul utgigo isseo.
"He always makes everyone laugh with his jokes."
87. 주장하다 (jujanghada), "to insist" 
그 사람은 자신의 무죄를 계속 주장하고 있다.
Geu sarameun jasinui mujoereul gyesok jujanghago itda.
"He continuously insisted on his innocence."
88. 축하하다 (chukahada), "to celebrate" 
Saengil chukahae!
"Happy birthday!"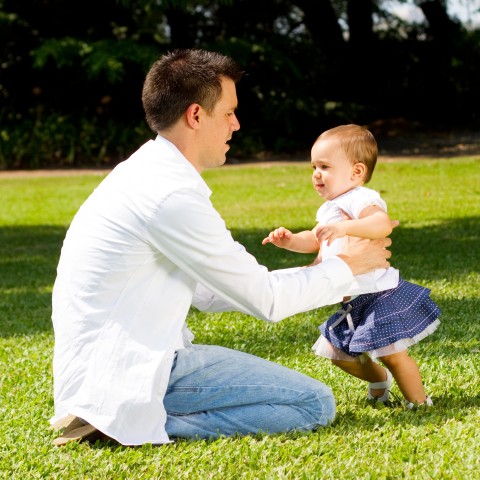 3. Helping Verbs
1 – Korean Modal Verbs
89. …할 수 있다. (…hal su itda), "can"
Neon hal su issa!
"You can do it!"
90. 무조건 …해야 하다. (…haeya hada), "must"
Mujogeon ipgu apeneun chareul juchahamyeon andwae.
"Cars must not park in front of the entrance."
91. …일 수도 있다. (…il sudo itda), "may"
그것은 사실일 수도 있고 사실이 아닐 수도 있어.
Geugeoseun sasiril sudo itgo sasiri anil sudo isseo.
"That may or may not be true."
92.  …할 것이다. ( …hal geosida), "will"
Museun iri isseodo nan  undong halgeoya.
"I will exercise no matter what."
93. …일 것이다. (…il geosida), "shall"
다음주 이때 쯤이면 미란이는 프랑스에 있을 꺼야. 
Daeumju ittae jjeumimyeon miranineun peurangseue isseul kkeoya.
"This time next week Miran shall be in France."
94. …해야 한다 (…haeya handa), "should"
Eumju unjeoneun haji maraya hae.
"He should have been more careful."
2 – Basic Korean Auxiliary Verbs
Auxiliary verbs are used a lot in Korean and they're always used together with a preceding main verb: VERB + AUXILIARY VERB.
1. Verb stem + -고 (-go) +있다 (itda), "I am v +ing"
The verb 있다 (itda) is used to form the progressive aspect. This Korean auxiliary verb follows the stem of the main verb with the suffix -고 (-go).
Examples
지금 요리하고 있어. 
Jigeum yorihago isseo.
"I am cooking now."
친구가 지금 기다리고 있어. 
Chinguga jigeum gidarigo isseo.
"My friend is waiting right now."
2. Negative Auxiliary Verb Form: Verb stem + – 지 ( – ji) + 말다 (malda)
Negative Korean auxiliary verbs are attached to the stem of the main verb with the suffix – 지 (– ji). Some examples of negative auxiliary verbs are: 
말다 (malda), "to stop"
않다 (anta), "be not" / "do not"
못하다 (mothada), "to be bad at"
Now let's look at some of these Korean verbs in sentences as well: 
말다 (malda), "to stop" 
Geokjeong malgo maeum pyeonhi gajiseyo.
"Stop worrying and set your mind at ease."
않다 (anta), "be not" or "do not"
Geu sarameun jeongjikaji ana.
"He is not that honest."
못하다 (mothada), "to be bad at"
Jeoneun noraereul mothaeyo.
"I'm bad at singing."
Here are some examples of negative auxiliary verbs with the verb stem + – 지 ( – ji) + 않다 (anta) and verb stem + – 지 ( – ji) +  말다 (malda) patterns.
Examples
저는 주말에 회사에 가지 않아요.
Jeoneun jumare hoesae gaji anayo.
"I don't go to work on weekends."


가다 (gada) -> 가지 (gaji)
않다 (anda) -> 않아요 (anayo)
가지 (gaji) + 않아요 (anayo) = "do not go to…"
공원에서 담배를 피우지 마세요. 
Gongwoneseo dambaereul piuji maseyo.
"Please do not smoke at the park."


피우다 (piuda) -> 피우지 (piuji)
말다 (malda) -> 마세요 (maseyo)
피우지 (piuji) + 마세요 (maseyo) = "please do not smoke"
3. Verb stem + -고 (-go) + 싶다 (sipda), "I want to~" 
This Korean auxiliary verb is used after the stem of the main verb with the suffix -고 (-go). This form expresses the wish to do something.
Examples
Godeunghakgyo kkeunnamyeon segyeyeohaengeul hago sipeoyo.
"Once I'm done with high school, I want to travel around the world."
Keuriseumaseu seonmullo gangaji gatgo sipeoyo.
"I want to have a puppy for my Christmas present."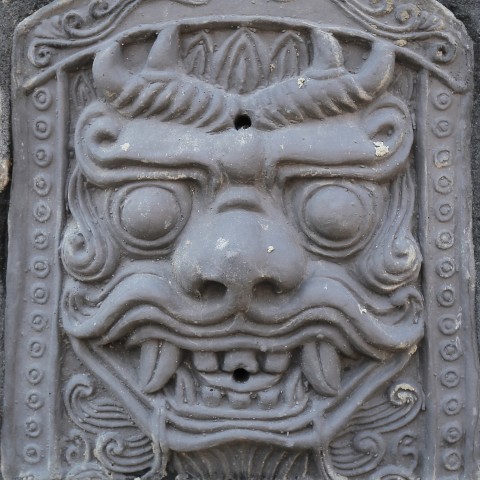 4. How KoreanClass101 Can Help You with Your Korean
In summary, we've introduced a list of 100 Korean verbs, including some crucial grammar structures such as auxiliary verbs. Are there any verbs we missed, or questions you need answered? Let us know in the comments! 
Below, you can check out more Korean verbs and grammar structures for further study:
Lastly, KoreanClass101 offers many free lessons for Korean learners. Here, you can learn 15 Ways to Study Korean for FREE with KoreanClass101 to maximize your Korean studies. So feel free to navigate our website and download our free Korean study materials.
Happy Korean learning!