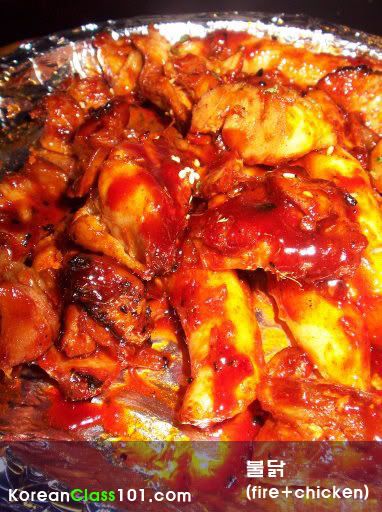 Do you guys like spicy hot foods?
A lot of people say Kimchi(김치) is spicy hot, but I don't really think so. Not because it's NOT spicy, but because you don't eat too much portion of kimchi for one meal, and you don't eat it alone, but always with rice or something else.
But this dish, 불닭 (bul dag) which literally means fire + chicken, will put the inside of your mouth on fire

It's VEEEEEEEEERY good.

You must try this when you ever come to Korea!
One 불닭 is usually around 12,000 won (roughly 12 USD) but one serving is usually enough for three people.