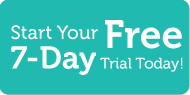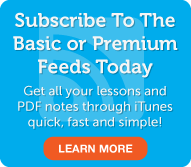 Korean Word of the Day
5 Most Recent Forum Posts
Social Networking
Your boss is breathing down your back about that missed deadline. Your mom's birthday is tomorrow and you still don't have a present! Doctor's appointments! Late-night meetings! Hitting the gym to get ready for bikini season! It's not that you don't want to study Korean everyday but as every self-studier knows, sometimes it's just not possible to fit it into your hectic schedule. Well our professional cheaters are here to help! They're going to share their self-study secrets with you to help you master Korean fast and easy. In this lesson, you'll learn about the easiest way to learn vocabulary every single day. Not only is it easy, but it's free too! Now that we've gotten your attention with the words "free" and "easy", click play to find out what we're talking about.
You're textbook shopping for the perfect Korean language course. You finally pick one out, feeling confident that this is the one. But now that you're a few chapters in, you're starting to realize that while the grammar is okay, the vocabulary is from another world. Are these words you're ever going to use?! In this Cheat Sheet lesson, we're going to tell you about a new vocabulary resource for you to study from. What's the point of studying vocabulary words you're never going to use in conversation? Every self-studier knows that when it comes to vocabulary, high frequency and versatile words are the ones that will carry you through a conversation. So click play and find out where you can find these lists and how much they're going to cost you. (Spoiler Alert - They're free!)
"Comment…comment..and comment some more!" You've probably heard us say this a few dozen times in our lessons. We're not trying to be total nags, it's just that we know that commenting will boost your confidence and language ability. Putting yourself out there for the world to see can be nerve wracking, so today, we're here to nudge you forward and give you reasons to crawl out of your shell and become a social networking butterfly. After all, you're not alone in your journey to master a new language!
Listen to today's Cheat Sheet lesson to learn about the power of community and how you can use it to your advantage!
Here at KoreanClass101, we pride ourselves on our fun and effective audio podcasts. We couldn't really fit the word "video" into our company name, but that doesn't mean that we don't boast an impressive selection of video language lessons too! In fact, for you visual learners out there, these video lessons may be the key to your language learning success. In today's Cheat Sheet lesson, we're talking about the power of videos. Want to learn how to write? Are quizzes your thing? Want to see Korea for yourself? Listen to today's lesson to hear about all the benefits of learning with videos.
Basic Members

Audio
|
Play
|
Popup
Video Vocab
|
Watch
Basic Lesson Checklist
Your phone says a lot about you. Are you an early adopter of the iPhone? A passionate Android user? Addicted to your Blackberry? Well, it doesn't matter what kind of smartphone you use, so long as it's equipped with a music player and a browser. And hey, apps come in handy too! Along with your keys and wallet, your phone is with you all day long. We don't have very good tips on how to learn Korean with your keys or wallet but when it comes to your phone, we've got some great tricks for you. Listen to this Cheat Sheet lesson to hear all about them! Check out the video here!
Basic Members

Audio
|
Play
|
Popup
Video Vocab
|
Watch
Basic Lesson Checklist