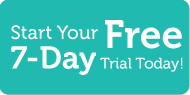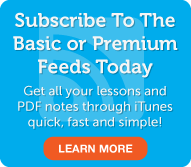 Korean Word of the Day
5 Most Recent Forum Posts
Social Networking
Learn Korean travel phrases with KoreanClass101.com! A little Korean can go such a long way! Whether you're traveling, visiting, or sightseeing, KoreanClass101.com has all the essential travel phrases just for you! Today we cover another high frequency phrase that you will find useful on your trip, vacation, or travels to Korea.
Now that we've gone over how to greet someone when meeting him or her, what do we say when we are leaving that person? And it's not as simple as the English "goodbye." There are several different ways to say "goodbye" according to the different situations you are in. There are also different levels of politeness according to the proximity of the relationship. All these different ways may seem daunting, but here at KoreanClass101.com, we've simplified it all! Listen in and learn how to say "Goodbye!" Be sure to stop by KoreanClass101.com and leave us a post!
Premium Members

Review
|
Play
|
Popup
Premium Learning Center
Premium Lesson Checklist
Basic Members

Audio
|
Play
|
Popup
Lesson Notes
Basic Lesson Checklist
This entry was posted on Wednesday, September 2nd, 2009 at 6:30 pm and is filed under Survival Phrases . You can follow any responses to this entry through the RSS 2.0 feed. You can skip to the end and leave a response. Pinging is currently not allowed.
11 Responses to "Survival Phrases #5 - Goodbye"