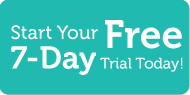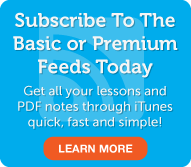 Korean Word of the Day
5 Most Recent Forum Posts
Social Networking
"Might" and "Maybe" are two conversational words that you use all the time. You say things like, "I might be there" and "Maybe you'd like to go to dinner" constantly. These words express that you aren't quite certain about something, so they become an integral part of daily conversations.
In this beginner Korean lesson, learn to useㄹ/을지도 모르다 to say "might" and "maybe." You'll also discover ways to use these words in especially casual conversations, a tip that will come in handy when talking to friends. You don't need me to tell you how important the words "might" and "maybe" are; you'll find everything you need in this great Korean lesson.
Premium Members

Review
|
Play
|
Popup
Dialog
|
Play
|
Popup
Grammar
|
Play
|
Popup
Premium Learning Center
Premium Lesson Checklist
Basic Members

Audio
|
Play
|
Popup
Lesson Notes
Basic Lesson Checklist
This entry was posted on Friday, November 14th, 2008 at 6:30 pm and is filed under Beginner Season 3 . You can follow any responses to this entry through the RSS 2.0 feed. You can skip to the end and leave a response. Pinging is currently not allowed.
53 Responses to "Beginner Lesson S3 #12 - This Might be the Most Important Lesson You Read!"