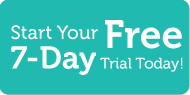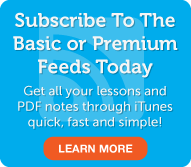 Korean Word of the Day
5 Most Recent Forum Posts
Social Networking
Driving down the Korean highway, windows open, top down, and the golden sun beaming down on our faces. The wind is blowing through our hair and our spirits high. It's a great day to go for a drive, and a great day for us to finish up our Korean Intermediate lessons! Listen in and find out why everyone is in such a good mood! The Korean grammar that we'll be going over is a grammatical pattern: 다고 하니까 (dago hanikka), which is used to express a result because you said something. If you said something in Korean, you may cause a chain of events and change life in Korea as we know it… alright maybe not. But you can definitely express it using this grammatical pattern! So remember to listen in and find out about this essential grammatical pattern! And after you listen in, remember to stop by KoreanClass101.com and leave us a comment!
Premium Members

Review
|
Play
|
Popup
Dialog
|
Play
|
Popup
Premium Learning Center
Premium Lesson Checklist
Basic Members

Audio
|
Play
|
Popup
Lesson Notes
Basic Lesson Checklist
This entry was posted on Thursday, June 12th, 2008 at 6:30 pm and is filed under Intermediate Season 1 . You can follow any responses to this entry through the RSS 2.0 feed. You can skip to the end and leave a response. Pinging is currently not allowed.
18 Responses to "Intermediate Lesson #25 - Bon Voyage!"