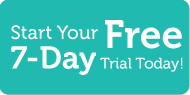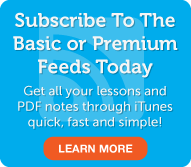 Korean Word of the Day
5 Most Recent Forum Posts
Social Networking
Search Results
Hello Listener,
Why's this the one lesson you don't want to miss? This is your BIG chance to take advantage of what's to come. In 2014, we're launching even more incredible features and amazing learning resources, but you have to be a Premium Member to get 'em.
Cyber Monday Deal: Click Here To Learn Korean At 50% OFF

Take advantage now. Become a Premium Member at 50% OFF, and…
Get instant access to our advanced language learning system, and
Ensure access to all the amazing features coming in 2014…

Over 2,200+ Audio and Video Lessons across all 29 Innovative Language sites
Innovative Language App for the iPhone/iPad - Get complete KoreanClass101 access on your mobile device
Custom Words List Mobile App - Create, Study & Share Your Korean Wordlists With Others!
New Video Lessons including Pronunciation Series & "Can Do" Series
And much more!
Don't miss your BIG chance to get Premium Access at a FRACTION of the regular price!
Get 50% OFF 1 & 2 Year Premium at KoreanClass101!

But you must be a Premium member to get exclusive access to these new features - in addition to our advanced learning system and the features we added in 2013 like…
- Brand New Lesson Pages and Lesson Premium Study Tools!
- Improved Voice Recording Tool for perfect pronunciation!
- Over 1,657+ lessons across 29 Innovative websites!
- Brand new Audio and Video series!
- 2 New Language sites - SwahiliPod101 and PersianPod101!
December is the month to join KoreanClass101. Tune in to this Sunday News to get exclusive news about new features and a 50% OFF Cyber Monday special!

Cyber Monday Special: Click here to get 1 or 2 year Premium at 50% OFF! Ends 12/2/2013!
Complicated Korean will scare the pants off any beginner. All those unknown words sound especially scary if you hear them for the first time. Then there's pronunciation mistakes and just freezing up and not knowing what to say. Got any Korean language fears of your own? In this Sunday News, we're knocking down the most common Korean language fears one-by-one with the help of KoreanClass101.com lessons.
Halloween Sale: Click Here to get 27% OFF Basic and Premium!
Do you know how accurate your Korean pronunciation really is? Well, you're about to get very close to native level! How? Two words: Voice Recorder. Recording and comparing yourself is one of the best ways of knowing how close your Korean is to native Korean. In fact, you can do this here at KoreanClass101.com. We've updated the Voice Recorder, one of our most popular premium features. Tune in to this Sunday News to learn how you can perfect your pronunciation with the Voice Recorder!
Click Here to save 15% on Premium and access the entire Korean learning system!
It's Back To School season at KoreanClass101.com! And if you've been on a Korean summer break… your first class starts today. But this isn't your typical, dry, headache-inducing class. It's fun, effective, textbook-free and we expose you to real life conversation immediately. Why is it important to start mastering real-life speech from day one instead of just reading language textbooks? Tune in to to this Sunday News to find out the answer as well as learn about the 24% OFF Back to School sale!
Click Here to save 24% on 12 and 24-month Basic and Premium!
One of the top questions we get from new KoreanClass101.com users is… "what's free that I can use right now?" If you're Free Lifetime Account member, your Korean learning doesn't have to stop once the 7-day trial is up. In fact, there are quite a bit of free KoreanClass101.com features to keep you busy. What are they? Tune in to this Sunday News to learn more about the free resources available to you.
Click Here to save 19% on Basic or Premium by July 31st!