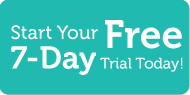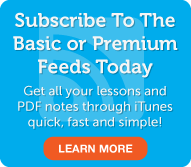 Korean Word of the Day
5 Most Recent Forum Posts
Social Networking
Search Results
Hello Listener,
Why's this the one lesson you don't want to miss? This is your BIG chance to take advantage of what's to come. In 2014, we're launching even more incredible features and amazing learning resources, but you have to be a Premium Member to get 'em.
Cyber Monday Deal: Click Here To Learn Korean At 50% OFF

Take advantage now. Become a Premium Member at 50% OFF, and…
Get instant access to our advanced language learning system, and
Ensure access to all the amazing features coming in 2014…

Over 2,200+ Audio and Video Lessons across all 29 Innovative Language sites
Innovative Language App for the iPhone/iPad - Get complete KoreanClass101 access on your mobile device
Custom Words List Mobile App - Create, Study & Share Your Korean Wordlists With Others!
New Video Lessons including Pronunciation Series & "Can Do" Series
And much more!
Don't miss your BIG chance to get Premium Access at a FRACTION of the regular price!
Get 50% OFF 1 & 2 Year Premium at KoreanClass101!

But you must be a Premium member to get exclusive access to these new features - in addition to our advanced learning system and the features we added in 2013 like…
- Brand New Lesson Pages and Lesson Premium Study Tools!
- Improved Voice Recording Tool for perfect pronunciation!
- Over 1,657+ lessons across 29 Innovative websites!
- Brand new Audio and Video series!
- 2 New Language sites - SwahiliPod101 and PersianPod101!
December is the month to join KoreanClass101. Tune in to this Sunday News to get exclusive news about new features and a 50% OFF Cyber Monday special!

Cyber Monday Special: Click here to get 1 or 2 year Premium at 50% OFF! Ends 12/2/2013!
Premium Members

Premium Lesson Checklist
Basic Members

Basic Lesson Checklist
Learn Korean with KoreanClass101.com! Today Hyunwoo is talking about one of his many passions in life… breakdancing! Breakdancing has become quite a hit in Korea, with many of the world's top breakdancing troupe's being Korean. There is quite a large following for a movement that is still viewed as underground in many places of the world. Hyunwoo tells us about his breakdancing experiences. After you've listened, remember to six-step your way over to KoreanClass101.com and leave us a post!
Premium Members

Premium Learning Center
Premium Lesson Checklist
You've been studying Korean for quite some time now and you've become much more comfortable than before understanding written and spoken Korean. But then, from time to time, you bump into these expressions that everybody uses but you just can't find in your dictionary. Then that's probably because what you heard was a slang expression. Every language has some slang expressions that are so commonly used that they are just as important to know as other more standard expressions, and Korean is not an exception. Listen in to this first part of the Korean slang series at KoreanClass101.com and find out what you've been missing out on when you watch Korean TV shows and surf on Korean websites.
Premium Members

Review
|
Play
|
Popup
Premium Learning Center
Premium Lesson Checklist
Make your friends jealous while perfecting your Korean as you learn Korean with KoreanClass101.com! In today's lesson, Minho(민호) and Inseong(인성) have run into each other, but this time they're not on such friendly terms. These two Korean boys get into a bit of a fight(싸움) (verbal and physical). As they're yelling, they'll be using the exclamatory ending. So listen in and find out how you can add a little "umph" to your exclamatory sentences in Korean! And after listening remember to stop by KoreanClass101.com and leave us a comment!
Premium Members

Review
|
Play
|
Popup
Dialog
|
Play
|
Popup
Video Vocab
|
Watch
Premium Learning Center
Premium Lesson Checklist
What about free newspapers? Well learn about that as you learn Korean with KoreanClass101.com! Today, Hyunwoo is talking about free newspapers in Korea. Korea has a plethora of free newspaper services that are typically located at bustling bus stations, or subways stations with high amounts of traffic. They even hire people to stand outside to hand these out! How convenient! Listen in to today's audio blog and find out how Hyunwoo gets his news! And after listening, remember to stop by KoreanClass101.com and leave Hyunwoo a post!
Premium Members

Premium Learning Center
Premium Lesson Checklist