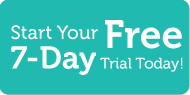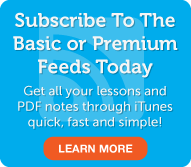 Korean Word of the Day
5 Most Recent Forum Posts
Social Networking
Learn Korean with KoreanClass101.com! While you're sitting by the pool in Korea, you're enjoying a cold beverage. Of course, for you and your Korean friends, the perfect thing that goes with sun and a cold drink is a salty snack. You pull out a bag of tortilla chips and start chowing down. Ten minutes later, your friend hops out of the pool and asks for the bag of chips in Korean. When you hand it to her, she tells you in Korean, "I thought we had a new bag of chips with us." You reply in Korean, "It was a new bag…I just opened it a few minutes ago. I had a few…" She responds in Korean, "A few? It looks like you might have had a few hundred chips…the bag is almost empty!" You say in Korean, "No way! Did I eat that many chips?" You study the nutritional information on the bag and tell your friend in Korean, "Oh no! Gotta go!" Your friend asks in Korean, "Where are you going?" You reply in Korean, "I have to swim approximately forty-five laps to work off what I just ate!"
Learning Korean with KoreanClass101.com is the most fun and effective way to learn Korean! This Korean Absolute Beginner lesson will teach you the counting units we use with Pure Korean numbers. By the end of this Korean lesson, you'll be able to count just about anything in the Korean language. Visit us at KoreanClass101.com where you will find many more fantastic Korean lessons and learning resources! Leave us a message while you are there!
Premium Members

Review
|
Play
|
Popup
Dialog
|
Play
|
Popup
Premium Learning Center
Premium Lesson Checklist
Basic Members

Lesson Notes
Lesson Notes Lite
Basic Lesson Checklist
This entry was posted on Thursday, September 20th, 2012 at 6:30 pm and is filed under Throwback Thursday . You can follow any responses to this entry through the RSS 2.0 feed. You can skip to the end and leave a response. Pinging is currently not allowed.