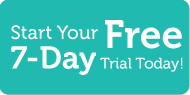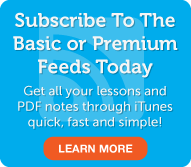 Korean Word of the Day
5 Most Recent Forum Posts
Social Networking
Learn Korean with KoreanClass101.com! Your Korean friend is generally a happy young woman, but while the two of you are shopping in a Korean market, her behavior suddenly changes. You ask her in Korean why she is acting so miserable. She doesn't answer, and you are mystified and worried. So, you ask her again to tell you what is going on, and this time you ask in Gyeongsangdo Korean, which is the Korean dialect she speaks. She finally answers—in Gyeongsangdo Korean—but now you can't understand everything. You thought you heard her mention an old Korean boyfriend, but you aren't sure. You wish you spoke Gyeongsangdo Korean fluently!
In this lesson, you'll learn how to ask "why" in Gyeongsangdo Korean. Visit us at KoreanClass101.com, where you will find Korean lesson notes (remember±this Advanced Audio Blog lesson is spoken entirely in Korean!) and many more fantastic lessons and learning resources! Leave us a message while you are there!
Premium Members

Review
|
Play
|
Popup
Dialog
|
Play
|
Popup
Premium Learning Center
Premium Lesson Checklist
Basic Members

Audio
|
Play
|
Popup
Lesson Notes
Basic Lesson Checklist
This entry was posted on Tuesday, September 18th, 2012 at 6:30 pm and is filed under Advanced Audio Blog 7 . You can follow any responses to this entry through the RSS 2.0 feed. You can leave a response, or trackback from your own site.
One Response to "Advanced Audio Blog S7 #12 - Gyeongsangdo Korean: Asking Questions, Part 1: Why?"