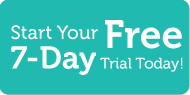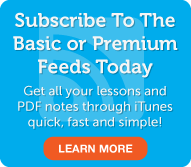 Korean Word of the Day
5 Most Recent Forum Posts
Social Networking
Learn useful number-related phrases in Korean with our Korean in Three Minutes series! In Korea, knowing numbers is important, and this step-by-step video teaches you some of the basics you need to know while speaking Korean. A native Korean teacher will explain the simple phrases necessary.
In this lesson, you'll learn how to get a bargain in Korean. Visit us at KoreanClass101.com, where you will find many more fantastic Korean lessons and learning resources! Leave us a message while you are there!
Premium Members

Premium Learning Center
Premium Lesson Checklist
Basic Members

Lesson Notes
Video Vocab
|
Watch
Basic Lesson Checklist
This entry was posted on Friday, September 14th, 2012 at 6:30 pm and is filed under Learn Korean in Three Minutes . You can follow any responses to this entry through the RSS 2.0 feed. You can leave a response, or trackback from your own site.
One Response to "Learn Korean in Three Minutes #11 - Bargaining"