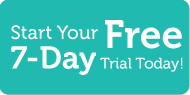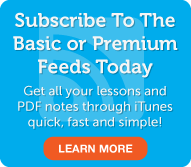 Korean Word of the Day
5 Most Recent Forum Posts
Social Networking
Learn Korean with KoreanClass101.com! Having your Korean friends over for dinner is one of your favorite activities in Korea. You have the opportunity to share with them your attempts at Korean cooking! Inviting over new Korean friends, though, means giving them directions to your home. You have learned quickly that you must be careful in choosing the right Korean words with your friends who speak the Gyeongsangdo Korean dialect. If you mix up your Korean words, your directions are incorrect. They may end up in the wrong place and miss your delicious Korean meal!
In this lesson, you'll learn how to use the sentence-ending particle kkeuma in Gyeongsangdo Korean. Visit us at KoreanClass101.com, where you will find Korean lesson notes (remember—this Advanced Audio Blog lesson is spoken entirely in Korean!) and many more fantastic lessons and learning resources! Leave us a message while you are there!
Premium Members

Review
|
Play
|
Popup
Dialog
|
Play
|
Popup
Premium Learning Center
Premium Lesson Checklist
Basic Members

Audio
|
Play
|
Popup
Lesson Notes
Basic Lesson Checklist
This entry was posted on Tuesday, September 11th, 2012 at 6:30 pm and is filed under Advanced Audio Blog 7 . You can follow any responses to this entry through the RSS 2.0 feed. You can leave a response, or trackback from your own site.
One Response to "Advanced Audio Blog S7 #11 - Gyeongsangdo Korean: Sentence Ending Particle 'Kkuma'"