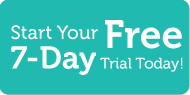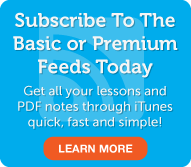 Korean Word of the Day
5 Most Recent Forum Posts
Social Networking
Learn Korean with KoreanClass101.com! At the Korean restaurant, your friend orders in Korean, and you hear the word "sundae." You tell the waiter in Korean, "I'd like a sundae too." When the waiter leaves, you turn to your friend and say, "I like your style." Your friend inquires in Korean, "Why is that?" You respond in Korean, "Because you ordered dessert for lunch. That is a strong move, my friend." Your friend tells you in Korean, "No, I didn't order dessert." You say to your friend in Korean, "I heard you say the word 'sundae.' You didn't order ice cream?" Your friend replies in Korean, "No, I didn't…I ordered a dish of pig intestines." You respond in Korean, "Oh dear. I better call the waiter back over…that's not something I can stomach!"
Learning Korean with KoreanClass101.com is the most fun and effective way to learn Korean! This Korean Absolute Beginner lesson will show you how to say that you like or don't like something in Korean. We'll also tell you about some other more adventurous Korean foods you might (or might not) like. Visit us at KoreanClass101.com where you will find many more fantastic Korean lessons and learning resources! Leave us a message while you are there!
Premium Members

Review
|
Play
|
Popup
Dialog
|
Play
|
Popup
Premium Learning Center
Premium Lesson Checklist
Basic Members

Lesson Notes
Lesson Notes Lite
Basic Lesson Checklist
This entry was posted on Thursday, September 6th, 2012 at 6:30 pm and is filed under Throwback Thursday . You can follow any responses to this entry through the RSS 2.0 feed. You can skip to the end and leave a response. Pinging is currently not allowed.