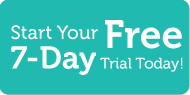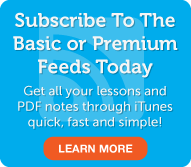 Korean Word of the Day
5 Most Recent Forum Posts
Social Networking
Learn Korean with KoreanClass101.com! You're not sure how you managed to accomplish anything in your life before you got your iPhone 4S—it's with you every minute of the day! It wakes you up, you use it to look up the Korean words you don't know, it entertains you with games when you're bored…you even use it as a flashlight when it's dark! But just when you thought it couldn't do any more than it already does, KoreanClass101.com comes along with a handy new way to learn English using your iPhone 4S!
In this special English lesson, you will learn how to use one of the greatest features of the iPhone 4S, Siri, to help you perfect your language skills. Right now, Siri is only available in language skills, French, and German, but Apple will be bringing more languages to you soon. Make friends with your portable conversation partner! Visit us at KoreanClass101.com, where you will find Korean lesson notes and many more fantastic lessons and learning resources! Leave us a message while you are there!
Premium Members

Premium Lesson Checklist
Basic Members

Basic Lesson Checklist
Free Content

Audio
|
Play
|
Popup
Video Vocab
|
Watch
This entry was posted on Saturday, December 24th, 2011 at 6:30 pm and is filed under News . You can follow any responses to this entry through the RSS 2.0 feed. You can leave a response, or trackback from your own site.
One Response to "News #100 - How to Use Siri to Practice and Master a Language"