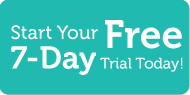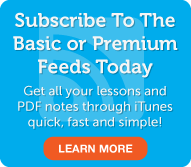 Korean Word of the Day
5 Most Recent Forum Posts
Social Networking
Learn Korean with KoreanClass101.com, and become a better decision maker! Or at least, learn how to say that you are hesitating to make a decision in Korean! Sometimes it's best to seek advice, and even when you want some advice on what choice to make, then, you will need to say what you're debating about in Korean. So listen in to this Lower Intermediate lesson and find that out ! And while you're at KoreanClass101.com, be sure to leave us a post.

Premium Members

Review
|
Play
|
Popup
Dialog
|
Play
|
Popup
Dialog Formal
|
Play
|
Popup
Grammar
|
Play
|
Popup
Premium Learning Center
Premium Lesson Checklist
Basic Members

Lesson Notes
Basic Lesson Checklist
This entry was posted on Thursday, May 27th, 2010 at 6:30 pm and is filed under Throwback Thursday . You can follow any responses to this entry through the RSS 2.0 feed. You can skip to the end and leave a response. Pinging is currently not allowed.
5 Responses to "Lower Intermediate #15 - Should I Do It Or Not?"